More than a simple management software, the Odoo ERP offers a universe of applications that allow you to manage all your tasks, even the most specific (from e-learning to Product Lifestyle Management through marketing automation...) and reach a better overall level of performance. In order to catch all the possibilities of Odoo for your company, it is essential to have a global vision of the Odoo ecosystem. But there's more to it. Here are a few valuable tips you can follow to easily and quickly optimize your use of Odoo and make it more useful for your company.

Calling an Expert Information System and Odoo Service Provider
Who better to help you take full advantage of an ERPs potential than a certified Odoo integrator? Beyond their total technical expertise on Odoo, as verified through their certification, the integrator will definitely have to have strong information system skills. Why? So that they can quickly and accurately analyze your existing system to provide you with relevant and practical solutions for improvement. 
 After this, your new service provider will be able to help you to realize - or at least, to expand - the transformative possibilities of your business' management solution. An integrator's intervention will allow you to reach a higher level. It is difficult to be aware of all the possible idiosyncrasies of your IS systems' digitization or to take into account all of Odoo's capabilities given its functional broadness. Additionally, if there is a need for specific modifications, you will be able to have an immediate cost estimate. Determine Your Priorities For Optimization
Once you have completed the analysis of your entire ecosystem, it will be time to establish priorities: should new modules be added, and if so, which ones? Is it necessary to mutualize some ERP bricks in order to be more efficient? Should we switch to the latest version V15?

These are questions that you probably won't be able to answer if you were not previously aware of the solutions offered by Odoo. There is also a good chance that your teams will not want to move towards mutualization or the addition of new modules if they think existing processes are already efficient as they are. An Odoo integrator will be able to advise you on installing the configuration that best suits your needs.

They will also be able to create a well thought out priority level based action plan. Maybe it's not the "expense report" module that is the priority of your Odoo project, but rather the optimization of contact classification in your existing CRM module. In short, let yourself be guided (with common sense of course) by the expertise and good advice of your integrator and take advantage of your juiced-up Odoo ERP!

Set up an Agile Project Methodology For a Quick ROI
We may have gotten a little carried away... Before you can take advantage of the new version of your favorite ERP, you'll of course first have to go through the deployment process. There's nothing like an agile method, especially in the case of Odoo. Why is that? Because agility is part of its DNA. Choosing a V-shaped development cycle would go against the founding principles of the software, even if in reality it's a method that would work.
Thanks to an agile procedure, you will also be more involved in the evolution of your ERP. You will really be able to co-construct it with your chosen integrator. This makes it less likely that changes to your Odoo ecosystem will disrupt users because change management will have been carried out alongside project progression.
To learn more about Odoo and all of its possibilities, stay connected to our blog and sign up for our newsletter. Sign Up For Our Newsletter 
Newsletters, e-Books and more! Receive all of Captivea's latest content
Thanks for your subscription!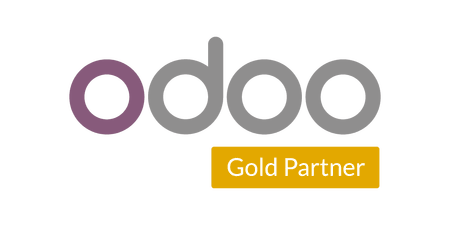 Captivea Odoo Gold partner
Captivea is the best choice for Odoo integration partner. Captivea is a Certified Odoo Gold Partner.