ERP Software: Enterprise Resource Planning
There is a wide range of ERP software on the market. Captivea helps companies become more efficient with the most powerful ERP solutions.
What is ERP?
(Enterprise Resource Planning)
Enterprise Resource Planning (ERP) refers to a business process management software that optimizes the processes of an organization by providing a system of integrated and centralized applications that help manage and automate a wide range of business operations including accounting, human resources, sales and inventory management.
This is how we describe Enterprise Resource Planning now, but this hasn't always been the case. In the past, "ERP" was a term that focused more so on manufacturing software. In other words the ERP systems we see today are the evolution of what was originally MRP (MRP ii). ERP has come a long way since then and for all intents and purposes should be considered a global business management software. ERP systems stand out in their ability to tie multiple business processes together and promote the flow of data between them. This reduces duplicate data and improves the overall data quality of an organizations' IS system. With a centralized database, thanks to ERP, organizations enjoy increased efficiency, profitability and saved time.
Today, there are several ERP systems available on the market. They are without a doubt an integral to the management of organizations, businesses and companies all over the world, of all sizes and industries. Enterprise Resource Planning software today have more features than ever before and are becoming increasingly sophisticated and apt to meet the demands of today's organizations.
The ERP system meaning encompasses the centralization of critical business processes, making it easier to manage and analyze data in real time. This holistic approach to managing a company's resources leads to increased efficiency, cost savings, and improved decision-making. The ERP system definition highlights the essential role it plays in connecting different departments and information systems within an organization.
Modern ERP solutions support a wide range of industries, including manufacturing, where the implementation of manufacturing resource planning is vital for optimizing production processes, inventory management, and overall operational efficiency. ERP software meaning has evolved over time to encompass not just traditional on-premise systems, but also cloud-based and hybrid options, offering greater flexibility and scalability. These modern ERP systems enable businesses to stay competitive and agile, adapting to ever-changing market demands and technological advancements.
Different Types of ERP Software
While they are usually not marketed as such, Enterprise Resource Planning software can be divided into four different categories. Box ERPs, Large Scale ERPs, Intermediate and Flexible ERPs, and Industry Specific ERPs. This categorization helps in understanding the landscape of the current ERP systems market.
ERP in A Box
An ERP in a box is a name used to describe Enterprise Resource Planning systems that are very easy to use and Install but cannot be easily configured or customized. They come ready to be installed and used immediately for core business functions. These ERPs lack the ability to add add-ons and are very ridged Boxed ER but can be very cost-effective for a small business.
Examples; Quickbook, Monday.com
Large Scale / Complex ERPs
Large scale complex ERP systems can be better understood as a framework. A company provides a framework from which a specific software will be created. Because developers start from scratch these ERPs require countless hours of development and consulting to deliver a very specialized final product.
Examples; SAP R3, Sage M3
Intermediate / Flexible ERPs
These ERP systems lie somewhere in between boxed ERPs and large scale ERP systems. They can certainly be used out the box but also offer a great deal of flexibility and can be customized to fit your exact needs. Intermediate ERPs are very cost-effective and ideal for small to medium-sized companies
Examples; Odoo, SAP, Netsuite Monday.com
Industry-Specific ERPs
ERP systems in this category are specialized to operate in a specific industry often time having highly specific features but are generally absent of configuration capabilities. Users of this software will be very comfortable with the familiar terminology used in this type of ERP but will be very limited in the type of customizations they can make.
Who can use an ERP System?
Any one can use an ERP system. From small businesses to large scale enterprises, businesses of all sizes and of all industries use ERP systems. Some of the industries Captivea has worked with include printing, manufacturing, insurance and cannabis. ERPs have grown to encompass all of the needs for a wide range of industries, And because of ERPs' modular structure and cloud based interface, even the smallest of organizations can take advantage of the powerful features that an ERP solutions have to offer.
Who Are The Different Players In The ERP Industry?
ERP Software / Publisher
Also know as ERP vendors, these are the companies that have actually create the ERP system. Sometimes these companies will have a department that offers services to maintain and service the ERP system as well.
Enterprise Consulting
This company comes into play well before any software is involved to assess the company's existing business processes and see how they can be improved. An enterprise consultant may not point you to any particular software system but is knowledgeable on Enterprise Resource Planning software and can point to the ERP applications that should be used based on what the business may need
ERP Integrator
This is a company that takes an ERP software and adapts it to the specific needs of a business or organization. ERP integrators should know a lot about various fields but also be a master of the software. Here you will find skilled developers and ERP consultants. Some integrators work with several different ERP systems, while others may choose to only specialize in one or two.
Accounting
Accounting is an important aspect for companies. In regards to ERP systems, an accountant will use the ERP software to handle the accounting of your company. The account can also help configure the ERP for best practices and proper accounting usage.
The Technicals of ERP Systems
Modern ERP systems work by pooling together all of your typical business processes. The singular interface ties everything together to provide a seamless user experience as users go between the different business processes. Like most software, the ERP has several layers that work together. One of the main technical layers of an ERP system is the database. The database is where all of a companies data about customers, accounting, inventory, and more, will be stored. The following layer is your program. This layer will house the intelligence or brain of the ERP software, it contains all the rules and logistics of the ERP. Above this layer is the ERP interface. This is how the ERP will appear on various platforms such as smartphones, desktops and the web. The final layer is the API which is the way your ERP will communicate with other software.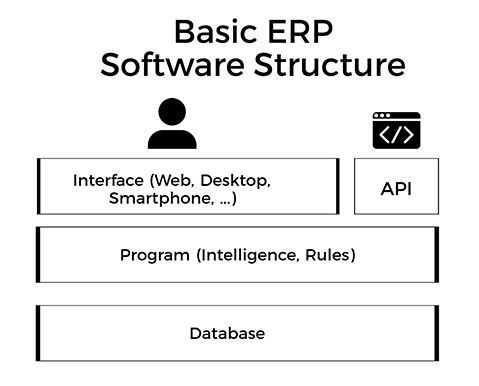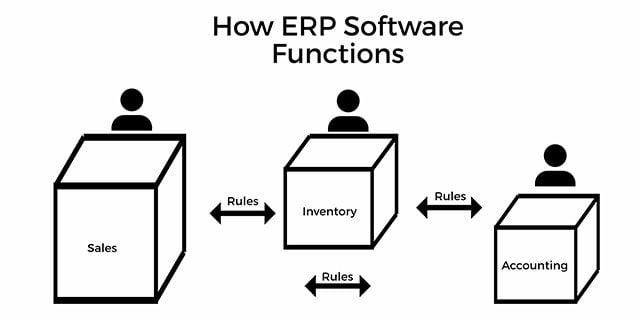 How Does An ERP System Function?
Modern ERP systems operate very much like the company they have been deployed in. Each department must communicate with another for smooth operations. I.e sales and accounting or sales and marketing. ERP solutions work to streamline and optimize the business processes of each desired department and because the ERPs' modules are all centralized in one single source, actions in one department can trigger actions in another. These actions are based on pre-defined rules based on a company's workflow and business processes. For example, once an order has gone through in sales an invoice will be automatically created and will also appear in accounting and inventory. As seen in the simplified diagram, every department is connected.

Standard Features of An ERP Software
Enterprise resource planning (ERPs) can be considered among the most comprehensive, powerful type of data management solutions available on the market. For businesses of all sizes, ERP is an essential software and an ideal solution for data analysis, automation, and full-scale infrastructure integration. ERP not only facilitates internal work, but it also improves customer relations. Our favorite is the Odoo ERP system but there are many different ERP systems available on the market such as Compierre, Dolibarr, IDempierre, ERPNext, Apache OFBiz and Easy ERP, just to name a few. With each ERP seemingly tailored to different industries and specifications, selecting the right ERP software solution can seem overwhelming. Not to mention that the software chosen and used by the company must be modern and well adaptable to the newest technologies available to remain sustainable over time. The ERP solutions of today provide many functionalities geared toward increasing the profitability of companies by optimizing all their processes.
But don't get caught up in the growing list of new features, there are a few core capabilities/modules every ERP should offer.
Accounting
Considered by some to be the true core of ERP, accounting capabilities on an integrated ERP surpass that of standalone accounting software because of its ability to create company-wide detailed reports.
Key Features
invoicing, Finance/ Consolidation, Profit and Loss, Balance Sheet, Reconciliation, Analytic Accounting, Budget
Website / E-commerce
Look for basic features that let you design and configure your website or storefront. The ability to collect and process payments is also very important.
Key Features
Website, E-Commerce, Online Payments, Customer Portal, Order Processing
Project Management
Project management features can vary based on what sort of industry developers may or may not have had in mind when developing ERP software. But there are still some main capabilities that should be available in most EPRs. The list includes resource management, change orders, cost estimations, project overview and report.
Key Features
Task Management, Timesheet
Customer Service
A corporation's customer service is at the heart of its organization. An ERP customer service module should be centered on customer relationship management. should be able to Improve how you service your customers by increasing their overall satisfaction. With an ERP you want to be able to boost your customer service efforts with reduced data isolation, errors, wait times, etc and a proper way to record this satisfactory service as well.
Key Features
Helpdesk, Live Chat, Survey
Human Resources
This feature should include standard human resource tools like employee records, and a database for job profiles, and documentation of skills. Human Resources modules may also include performance reviews and payroll systems. The payroll system is oftentimes closely integrated with the financial management module to manage wages, travel expenses, and reimbursements. Some ERPs may even include employee training capabilities.
Key Features
HR Leaves, HR Recruiting, HR Expenses
Operations
This portion of an ERP system should keep you in the loop all of your operations, production and supply chain processes, add automation to the mix and you'll never miss any activity in your product life cycles. This is a good starting point for maintaining good revenue and a base for making important operational decisions.
PLM, Quality, Purchase, Inventory, supply chain management
Sales
Many ERP solutions have this module. This is often the starting point for a business. Sales orders are entered and this triggers movement down the rest of the pipeline. A sold product will be shipped or service will be delivered to a customer. Tools will be needed to invoice customers as this is a core business functionality and as a result a standard core ERP functionality as well. Customer relationship management and marketing tools are included frequently as this formerly stand-alone tool is integrated into ERP systems. Look for your ERP to also offer POS capabilities.
Key Features
Point of Sale (POS), Marketing, Invoicing
What Are The Benefits of an ERP System?
There are many benefits to deploying an ERP system in your organization many of these benefits stem from ERP systems ability to be a single source of all data in your organization. Prior to deploying an ERP system, businesses come in with the same problem. they use several different programs and applications to manage their business processes and synchronizing them all can become very cumbersome. This is where ERP systems come into play. Here are some of the benefits of ERP that business experience.
Focused/ Reduced Cost
The upfront cost of an ERP may seem daunting when compared to other solutions but in reality, simply having one software instead of many can have an instant positive impact on your bottom line. Having an ERP can reduce your overall licensing cost as well as IT maintenance cost since you will be using one centralized software instead of spending resources on multiple systems that all require a dedicated staff, infrastructure, and support teams. You'll also reduce training costs since your employees will only have to learn one system as opposed to several smaller applications.
And if you can't seem to let go of your third party apps, Enterprises research planning softwares such as Odoo have the ability to integrate these apps all on one platform. A modular structure is a major strength of enterprise resource planning software as well. You are in complete control of which one of the various ERP applications your software system will contain, allowing you to only pay for what your business needs call for.
Improved Employee Productivity and Experience
Another benefit ERP systems can provide is saved time and improved employee productivity. This is achieved by reducing the time and effort required to carry out their daily business activities. Even the smallest of actions count. With an ERP there is no longer a need to switch between different applications because everything exists in a singular system. When properly deployed, an ERP can really bring down or erase the need to perform repetitive manual processes. This way employees can focus on the tasks that bring in revenue and matter the most. With an ERP, training and adaptation is much easier as employees only have to learn how to navigate one software as opposed to several applications and platforms. This is also great for a simplified onboarding process as well.
Enhanced Organizational Visibility
Enterprise Resource Planning software gives you complete vision and access to all the most important aspects of your organization. With data from every department easily accessible, you can obtain a constantly updated status report on employee activity. For example, you are always just a few clicks away from knowing how many sales were made the previous month and making future projections, or monitoring daily inventory levels and staying on top of customer relations, all on the same platform. This connection also makes it possible to strengthen collaboration between your teams and promote a more streamlined workflow by breaking down the barriers present within the company. Marketing, sales, finance and all other departments can now see the actions carried out by other teams and better coordinate their own activities with certainty that they have a complete vision of the company at all times.
Pooled Business Processes For A Higher Level of Efficiency
With everything on one centralized database, your company can run more efficiently. With an ERP, the quality of data in your company is greatly improved, no data errors and duplicated entries. Having an interconnected ERP is a major step in improving your organization's data quality. The built-in Interconnecting modules of an ERP system boosts the circulation of data, and ultimately helps information easily flow between the different departments and the rest of the company. Unifying the data means being able to easily and quickly identify what you are looking for. This saves you valuable time when researching information.
How To Choose an ERP Software
Choosing an ERP system can be broken down into 5 critical factors.
Accessing The Current State Of Your Organization
What are the technical implications of ERP/ open source/ features
Determining the total cost of an ERP and your budget
The Desired Scalability of your ERP System
Other Important Criteria To Consider
Choosing an ERP system is no small matter. It is a huge decision that will greatly impact your business. While the hope is that this change will benefit your organization, things can still go wrong. The possibility of a failed ERP implementation makes choosing the right one even more important. You want to find the ERP software that suits the needs and expectations of your company, and that fits within the budget you have set out.
Every company is different and has different needs, different processes and different objectives.
Choosing The Best ERP Software on The Market
What is the current state of your organization?
The goal of implementing a business management solution is to improve work, optimize tasks to increase the company's productivity.
Before choosing ERP software, make sure it can do everything you need it to do. In order to do this, you must know the exact features and ERP applications you would require from your software system. The more specific you can be, the better. A detailed list of requirements helps your future ERP publisher or integrator give you better proposals and you can weed out unsuitable software. It will help to stay on track when it comes to project timeline and budget.
It is also important to consult with the higher-ups in your company. Your most important team members must be on board with the ERP project to avoid any divide during and after implementation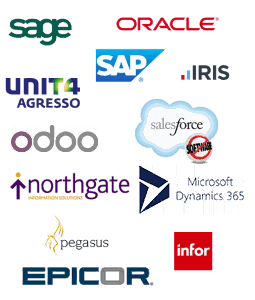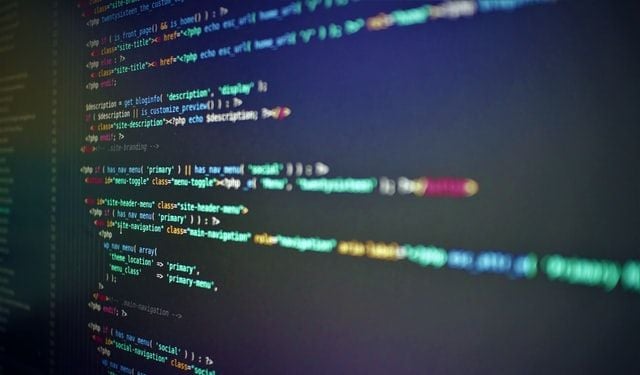 What Are The Technical Aspects To Be Considered when choosing an ERP System?
How will my ERP be hosted?
Most enterprise resource planning ERP solutions are currently online, hence the term Cloud ERP. Cloud ERP simply refers to a service that allows users to access an ERP system over the Internet. Cloud ERP usually has much lower upfront costs, because computing resources are leased by the month rather than purchased outright and maintained on-premises. If you are not yet cloud-enabled or if you do not have the necessary infrastructure in-house, you will have to find a service provider.
An IT service provider can offer to handle your web hosting themselves. This is an efficient solution, you won't have to worry about the accessibility of the software, the service provider will do it for you.
You can also go directly to the publisher of the open-source cloud ERP to see if they offer hosting solutions.
You can also go through a partner of the editor. they will know the product and all the specificities to guarantee good hosting quality and availability. The partner can also provide you with advice on how to use the software.
As mentioned earlier on this page there are different types of ERP software but on their structure and format. Because of this you will also want to consider whether or not you will go with an Open Source ERP software or not.The advantage of open-source softwareis that it allows you to develop and add additional features to the software as needed.
What Are The Costs of an ERP System?
To define your budget for implementing ERP system, you must be aware that there are several types of costs. One overlooked cost is the need for enterprise consulting. Prior to deploying any software system, it is advised to request enterprise consulting. This will provide the guidance needed to improve and simplify even the most complex organizational processes and set companies in the search of new solutions, on the right track
First, it is necessary to take into consideration the costs related to the software license. These are costs to be estimated according to the number of users on the software per year. There are free open source ERP software options available out there as well, for which you won't have to worry about taking this expense into account.
It is also necessary to estimate the costs of deployment. This includes a business analysis configuration, customization, integration and user training. These costs are to be estimated with an expert and are different depending on the software chosen and the specific needs of your company.
And finally, it is also necessary to take into consideration the required support and potential scalability of the ERP solution. Users will certainly need customer support (often provided by the software partner or directly through the publisher). And in most cases, companies want the software to evolve and grow with them. In other words, the software will always need to align with a company's needs. It is, therefore, necessary to foresee in the long term additional costs for configuration, modification or upgrades as well as any additional developments of the ERP software you choose.
As a side note: don't let a big price tag fool you. likewise don't fall to quickly for an overrated or popular ERP. Often time a company may choose an ERP for the wrong reason and end up with an overpriced "Cookie-Cutter" solution that isn't the best fit for their company. There are many ERP vendors on the market. Make sure you choose the best one.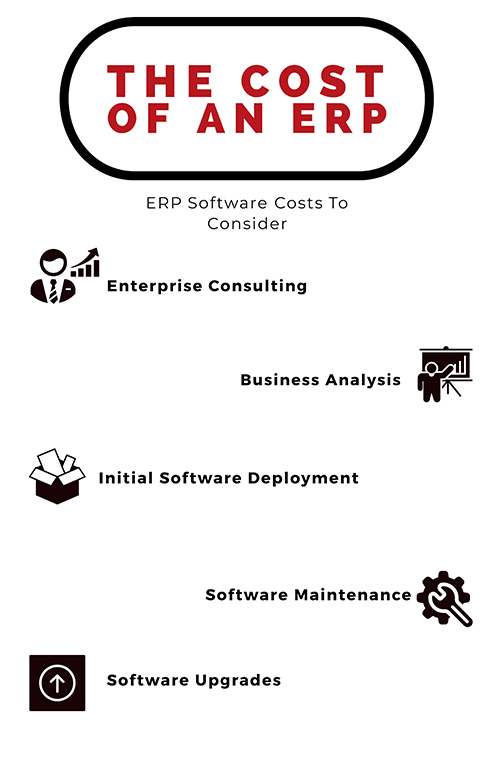 How to Access the Future Outlook of Your ERP Software?
It is essential that the software can easily evolve with the company. It is something that is easily done with open source software because it is possible to easily add modules, features, gateways.
It is, therefore, necessary to think about this when choosing your Enterprise Resource Planning software and to check that the software is not stagnant, and that each new modification is not too complicated to implement.
The ideal is to have an enterprise ERP software that is modular, flexible and adaptable and that can keep pace with the growth of your company. ERP solutions come in many forms. Choosing a scalable software is how to ensure that the ERP software you select will be used for many years to come without bringing any disruptions to your business activities.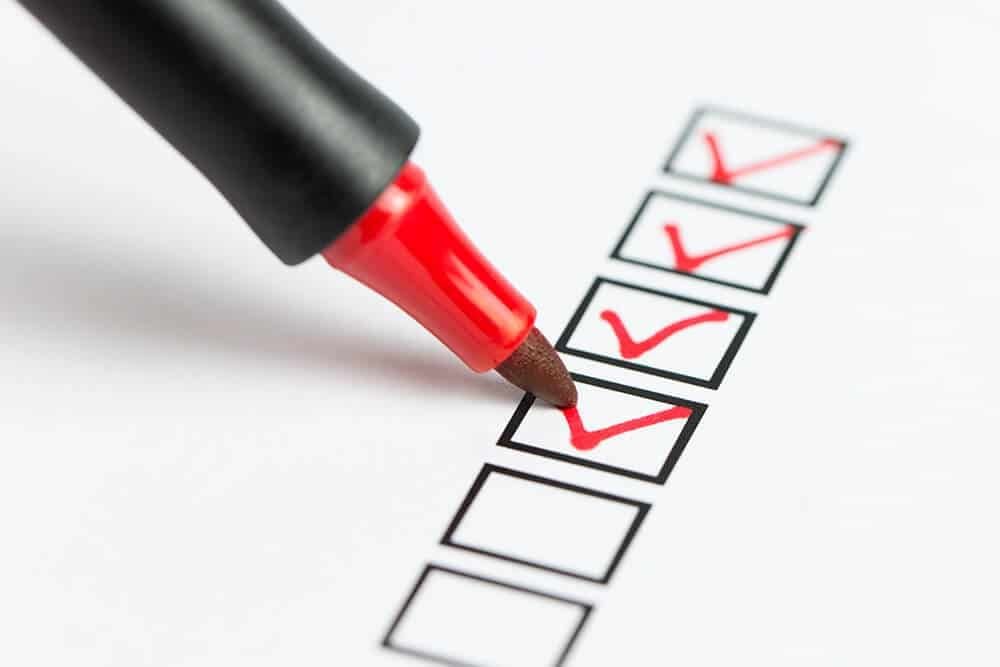 Other Important Criteria To Consider
In addition to these critical factors, there are also some other criteria to consider when deciding what open-source ERP to deploy.
Flexibility: Is the ERP software easy to customize, is there a market for ERP applications and modules that can be added on to the ERP software?
Notoriety: Is the ERP software well known, are there extensive references and reviews that confirm the software's capabilities?
Dynamic: Is this a new ERP? If not then are their constant updates and improvements for the software over time or has it been stagnant for a while?
Functional Coverage: Will the software cover all of your business needs? Does it have the necessary ERP applications to manage all of your business functions?
Documentation/ Resources: Is there documentation for users and resources like E-learning videos that can be accessed for each of the software's ERP modules?
Ergonomy/ Accessibility: Is the software accessible over different devices? Will certain ERP modules need to be accessed off-premise?
Top ERP Software On The Market
Discover ERP applications that you can use for your business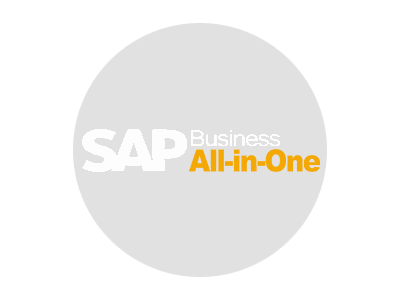 SAP Business All-in-One
SAP Business All-In-One ERP manufacturing software specializing in offering industry-tailored functionalities designed to help midsize companies boost the efficiency of their operations. SAP Business All-in-One is often used by general contractors, heavy/highway contractors, and specialty trade commercial contractors in the construction industry but can be found used in various industries. SAP Business All-In-One allows businesses to strengthen customer relationships and enhance business agility, as well as gain an integrated view of business processes to better manage financials, inventory, human resources, product development, sales, and marketing.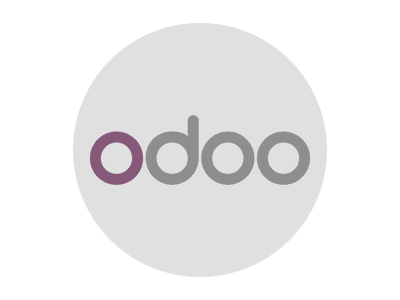 Odoo
Possibly the most comprehensive Enterprise Resource Planning software Odoo is a fully integrated and customizable business management suite. Odoo, an open-source ERP integrates CRM, sales, project management, manufacturing, inventory, accounting, human resources management, marketing activities, customer support tools and other business activities into a single software solution. Odoo offers very competitive pricing making it a catch for small business operators and larger ones as well. This cloud ERP is not specialized to any particular business processes and is, therefore, is capable of meeting the business needs of various industries. Unlike other ERP systems, the Odoo ERP suite has content updates and new release versions, making it a great choice for the ever-changing business world.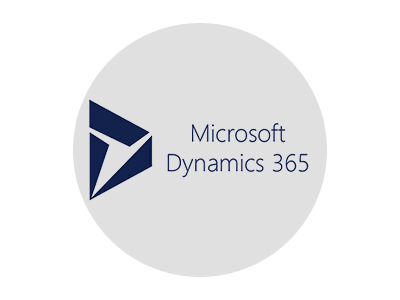 Microsoft Dynamics 365
Microsofts very own Enterprise Resource Planning solution. Microsoft Dynamics 365 offers an ERP suite of customer-focused tools that allow businesses to track leads, automate field service, drive sales and improve operations using mobile, enterprise-ready business apps from the cloud. Organizations can implement the applications separately for a modular deployment as companies grow and expand or together for a unified platform. There's also the option to include field service and project service automation programs if desired. Dynamics 365 integrates seamlessly with other Microsoft applications to improve data quality and save time and is ideal for managing multiple departments including sales, customer service and operations. Companies can use 365 in the cloud or on-premise but some features are only included in the cloud version.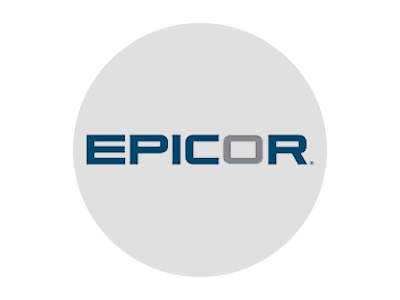 Epicor
Epicor is a cloud-based ERP solution that helps small to large businesses manage and streamline operations at all levels across the organization. Core functionalities of Epicor include the management of human resources, finances, service and assets, customer relations, production, sales, supply chains, project management and products. The software can be used in various industries but is specially designed for manufacturing, retail, automotive and hospitality fields. The centralized platform enables users to improve efficiencies by anticipating and automatically responding to fluctuations across various work areas.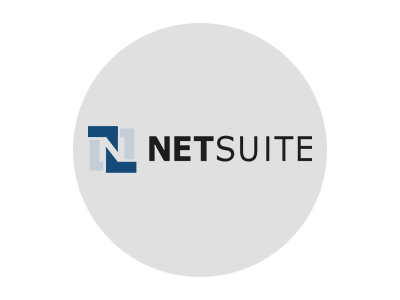 NetSuite
NetSuite is a cloud-based business management software suite that provides businesses in a wide variety of industries with the tools they need to automate and centralize the processes of their different departments. The NetSuite system can integrate with companies' back-office such as financial, human resources, procurement, orders, inventory, shipping and billing. The software also offers solutions for sales and service processes as well and excels in facilitating multi-currency transactions. In addition, Netsuite has a fair level of customizable features and keeps ownership cost down with its automated software maintenance. Netsuite also provides real-time data insights across workflows and includes the option to build dashboards that are unique to your business.
Do I Need an ERP Integrator?
Good software is great, but a good integrator is even better.
After you research different software solutions and make a final decision on one, the next question will be how, or rather who will deploy that new ERP software in your organization? The same ERP vendor may be able to integrate the software. Of course, you can try to integrate the software yourself, but unless you're a very small business best practices indicate that it is probably more effective to get an integrator.
There are various reasons why you'd want to use an integrator for your ERP software implementation. For starters, it's hard to imagine what an ERP can do for you... In other words, a company wishing to deploy an ERP to digitize its business activities does not necessarily know all the possible features that the software solution can offer, apart from the business needs outlined in a company check-list, additional or other services can greatly improve the organization's processes. This is where the intervention of an ERP integrator can become of interest. As is the case with many software solutions, An ERP integrator can provide a level of expertise that will allow you to optimize your ERP deployment and usage. And the right Enterprise Resource Planning integrator will always help you avoid common pitfalls and steer you into best practices for your new ERP software.
ERP Deployment
Understanding Different Approaches To ERP Software Deployment.
To understand modern ERP deployment/ implementation you must know that proper software deployment follows a particular method or life cycle known as SDLC, or Software Development Life Cycle. It is the sequence of activities carried out by developers to design and develop high-quality software. A few ERP software approaches include the V-Cycle, the agile approach and the versioning approach.
Get Started With Your ERP Implementation
Not sure where to start (or continue) on your ERP journey? Whether it's time to move to the cloud or you want someone to streamline your business processes, our team of ERP systems experts is ready to help with anything your organization may need.
Before Deploying
Get expert Enterprise ERP consulting
Challenge your organization
We challenge your organization and define your business needs
Define deployment planning
Organize deployment with the best ROI
Choose the best software
Select the ERP software that meets your requirements
While Deploying
We work with you, at any level, with our superior services
ERP Customization
We adapt the ERP software system to your specific needs and requirements
ERP training
Training for each ERP module
Maintenance and support
We keep your ERP software in working order
Odoo: SHAPING THE FUTURE OF WORK

Odoo
is the best Enterprise Resource Planning software to run a company.
Millions of happy users work better with our integrated ERP applications.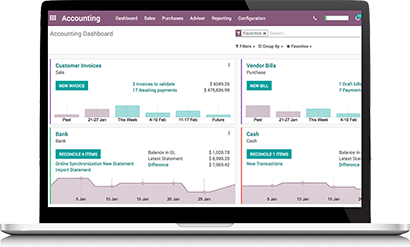 Boost your Sales and Integrate your services
Streamline your operations and build stunning websites
Manage your finance and Grow your marketing reach
Start Odoo now
Small business or large cooperation, explore the benefits of ERP today and easily improve your profitability.