CAPTIVEA
Worldwide ERP integrator & BUSINESS CONSULTANT
---
We help organizations succeed in the future world with a unique approach to software deployment
We are Global
We support you in North America, Europe and Asia
We are experienced
We integrate and implement ERP since more than 15 years

Our approach is unique
Our project methodology is approved by over 300 satisfied customers

We are customer centric
We are committed to offering the best of ourselves for each of our missions

Captivea: Your Trusted ERP INTEGRATOR & Business Consultant
Choosing Captivea as your business consultant and ERP integrator comes with a range of benefits. Our experience and expertise in Odoo implementation are second to none, ensuring that your business gets the best possible results. Additionally, our team of experts is committed to providing you with the support you need to make the most of your investment in ERP software.
Discover more about CAPTIVEA
Leader of Odoo integration worldwide
Captivea is the leader of Odoo integration. We deploy Odoo for organizations of all sizes. We are a certified Odoo partner and Odoo gold partner.
We are in 3 continents, North America, Europe and Asia and we implement Odoo for regional and international companies.
We support our customers in the implementation, integration, development, maintenance, and hosting of Odoo with a proven project method on over 300 projects.
Odoo ERP
Odoo is an open-source Enterprise Resource Planning (ERP) software that offers a comprehensive suite of business applications. These applications cover a wide range of business needs, including accounting, inventory management, sales, manufacturing, human ressources, and more.
Odoo GOLD PARTNER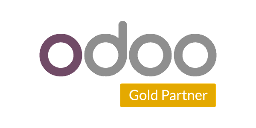 Based Cloud ERP Solution or On Premise ERP Solution
Prices per users
Adapted for small businesses and mid-market businesses
+27 000 apps availables on Odoo Marketplace
Odoo scale with your business
Scalability is a crucial factor for any business when selecting an ERP solution, and Odoo is a platform that excels in this area. Odoo is designed to be highly scalable, which means it can grow with your business as you expand and increase your operations.
Best Odoo Partner
Captivea is recognized as the market leader with the most odoo implementations worldwide. We provide expert guidance and support to businesses looking to implement and customize Odoo software.
Acumatica ERP
Acumatica is an ERP software that is based in the cloud and offers a comprehensive set of applications for managing business operations. With Acumatica, businesses of all sizes can manage their finances, inventory, sales, purchasing, and project management from a single platform.
Acumatica VAR PARTNER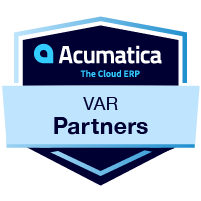 Based Cloud ERP Solution
Prices per ressources
Adapted for Mid-Market Businesses
130 apps availables on Acumatica Marketplace
Acumatica is an award-winning platform
Acumatica has been recognized as a Leader in the Gartner Magic Quadrant for Cloud Core Financial Management Suites for Midsize, Large, and Global Enterprises.
Acumatica VAR Partner
Acumatica VAR partners are trained and certified to provide expert guidance and support to businesses looking to implement Acumatica software.
Our ERP services
At CAPTIVEA, we offer a comprehensive range of ERP services that are designed to meet the unique needs and requirements of our clients.
Our approach for your ERP project
Take control of your business with the power of an ERP designed to meet your needs. Let Captivea be your guide to the future. Start your journey now!
1
Free Consultation
You can explain your goals for your project and discover Odoo with a demonstration.
2
Global Estimate
You get a global estimate for your project and a quote to start the analysis.
3
Analysis
You explain your project in detail and verify how it can be done in Odoo.
4
Estimate and Timeline
You receive a detailed estimate and a timeline to validate the start of the implementation.
5
Implementation
You follow the project every week. You can validate features, test them, and adjust your requests.
6
Go Live
You receive training for your users and validate all the features before go-live.
Enterprise Consulting
Improve your interns processes and take the first step towards streamlining your business processes and achieving success.
Company Strategy and Organization
Get a different point of view on your current situation and get help to define your company strategy and organization.
Sales Strategy and Management
Structure your Sales Force to be efficient, effective and manageable.
Human Resources
Get guidance to address HR challenges and optimize employee performance.
Finance and Accounting
Challenge your current financial strategy and get advice to improve your finance and accounting.
Supply Chain and Manufacturing
Build a complete supply chain strategy or review your current one to improve it.
Your are unique, your ERP must be too
At CAPTIVEA, we offer a comprehensive range of ERP services that are designed to meet the unique needs and requirements of our clients.
24/7 worldwide support
Captivea provides 24-hour support 7 days a week to our customers.