ERP Integration

What is ERP and ERP integration? What are its advantages and how can it be done?
What is ERP (Enterprise Resource Planning)?
ERP refers to a business management software that optimizes the workflow of an organization by providing a system that centralizes data and automates important but repetitive and time taking tasks. Modern ERP systems typically cover a wide range of business operations, but it is also common for ERP systems to only handle a select few core business operations, such as manufacturing, procurement, supply chain management inventory, sales and accounting.
Today, there are various ERP systems available on the market. An ERP system is without a doubt essential to the management of organizations, businesses, and companies all over the world, of all sizes and industries. The Enterprise Resource Planning software of today have more features than ever before. With more and more business applications, they are becoming increasingly sophisticated and apt to meet the demands of today's organizations and their business processes.
However, there are times when ERP software has its limitations. In these cases, organizations must seek additional functionality in third-party software outside of their ERP system. Businesses may use multiple different solutions. This can at times be problematic for businesses as adding an additional software can lead to having duplicate sources of truth and manual data entry.
This is where ERP Integration comes into play.
What is ERP Integration?
ERP integration is the synchronized connection between an ERP software and other systems or software programs. In some cases, it can be between two separate ERP software. With ERP integration data between systems flow automatically and in real-time regardless of the data's origin. The number of software integrations can be limitless as multiple systems can be integrated with an ERP system at once. The main purpose of an ERP system integration is to improve an ERP system's functionality and performance without the need of manual entry or moving between several software solutions to complete a task. ERP integrations can also help automate specific business processes
With the ERP integration process organizations are essentially creating additional connections and customizing an ERP solution to fit their specialized business functions and requirements.
ERP or CRM : who is the data master
Challenges companies face without ERP integrations
Data silos
Without ERP integration questions like, "did you look in the CRM" are often heard in offices when seeking client follow-up information. By connecting your ERP and another software, you ensure that all company data is available on a single interface with a uniform file organization. This is occurrence is even more problematic in organizations with a large number of employees.Disparate systems that are not integrated can often lead to data silos between different departments. A data silo is data that's controlled or centralized by one business department and isolated from the rest of an organization.
Slow manual Processes
Having to navigate several different software solutions can lead to the loss of time and productivity. Just having to log in to multiple software and tools can be a time drainer. If software is not connected this can often mean that data needs to be updated across the different platforms manually.
Lack of real-time and accurate data
Because data may have to be updated manually, this may mean that data on one software may not always be up to date with the latest information. Imagine your warehouse team forgets to tell the web team that an item has recently run out of stock. Orders on your e-commerce website would still be placed. Customers may become frustrated that their items won't arrive till much later than anticipated. Without the latest data, front-end employees cannot properly update clients or customers. Without the latest data, quick informed decision-making is hindered as well.
Benefits of ERP Integration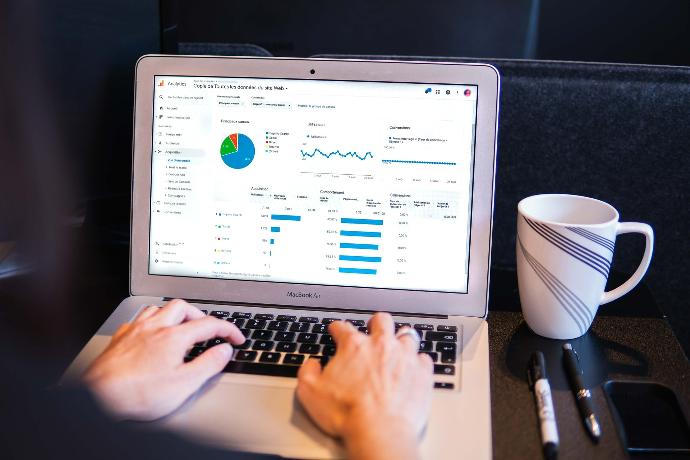 Centralized Data
There are many benefits to ERP integration. With ERP systems users have access to one centralized source of data. This data is well unified. Unifying the data means being able to identify easily and quickly what you are looking for. This saves you valuable time when researching information.
Centralized data also reduces having to reach out to employees and other departments to find answers. Having all your data in one accessible location can significantly improve internal workflows. Your sales team won't have to go to the accounting department to share sales documents or give an update on new sales. Your operations team won't have to constantly worry about salespeople selling items that are out of stock or need updated prices due to a change in the supply chain.
In short, centralized data in an ERP helps employees spend less time hunting down info and more time using it to complete important tasks.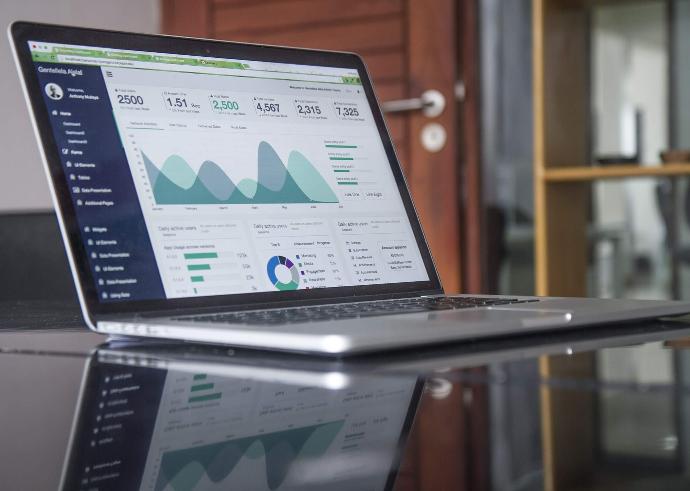 Automate business processes
Let's face it, many of the tasks done in a business are essential to keeping things running but when it comes down to it some are also very repetitive and tedious.
Inventory management, counts and updates, invoice creation, file transfers, writing emails, payroll, log sheets, etc.
These processes, if executed incorrectly can lead to issues in your business. Entering the wrong number, pressing the wrong button, or missing a piece of data altogether; any one of these errors can have a negative impact. This is why automating processes is so useful. The more automation, the better. Automation via ERP integrations can greatly streamline processes across various departments and workflows. This reduces the amount of manual input and potential human error. Being able to automate business processes can reduce the time that it takes complete tasks.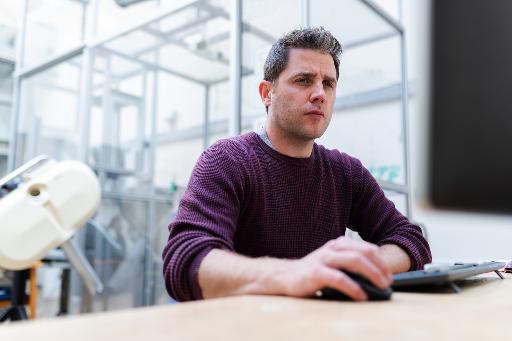 Human error reduction
If information is inputted correctly the first time, you will not have to worry about human error decreasing the quality of data in your ERP system. Whether it's properly logging data, or moving it from one department to another, ERP integration ensures that data is correctly and automatically transferred through your organization.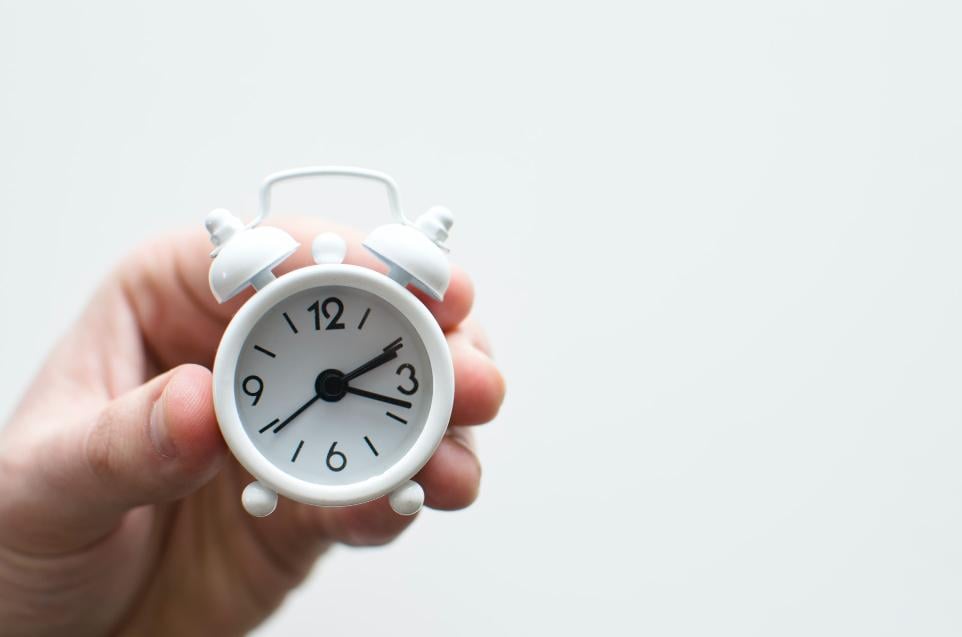 Maximize efficiency and maximize time
Data entry can take up a lot of time. In fact, some companies have entire positions dedicated to data entry. In addition to saving money, when you reduce the time spent on these tasks you can re-allocate the saved time to the tasks that will make a big impact on your organization, like providing excellent customer service, generating revenue, problem-solving or developing new products. With ERP integration efficiency and time is maximized and productivity will be improved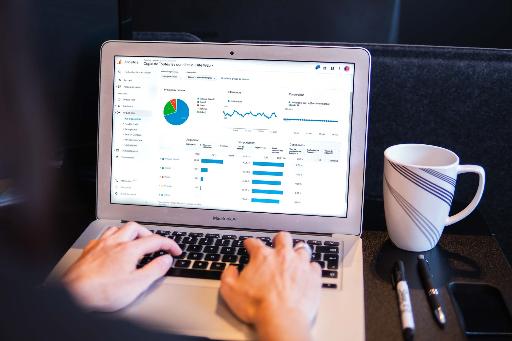 A visual picture of workflows
With all employee data integrated into one place, it makes the visualization of business workflows more accessible for both employees and high-level managers. In integrated ERP systems employees can easily see the work progress of their peers. With such information, ERP system users can properly adjust their tasks and be more specific or effective when asking other employees a question.
Example of Types of Integration
CRM (Customer relationship management)
Connecting your customer relationship management software or CRM and ERP is a major milestone in improving your organization's data quality. CRM ERP integration boosts the circulation of customer data, and ultimately helps information easily flow between the sales teams and the rest of the company. CRM to ERP integration is the most common type of integration because an optimized customer relations experience can positively impact your bottom line.
Business Intelligence Software (BI software)
Business intelligence is analytic technology that enables businesses to organize, analyze and visualize a company's business operations data in a way that provides meaningful and actionable information. Business Intelligence is usually presented in the form of graphs, charts and visual dashboards that make business metrics easy to digest. Having this type of technology integrated with your business data is very powerful.Because all company data is centralized in an ERP, your business intelligence capabilities will be even greater.
Project management software integration
Project management is an essential component of any company's structure. Without it, there's no collaboration, no constructive brainstorming, no action plans...Nothing. In the case your ERP system does not have a project management component it would be wise to connect a project management solution to your ERP. This way all of your departments will be able to stay up to date about current tasks and their related status. This can save tons of time from employees having to contact the project department for updates.
E-commerce integration: Streamline business processes
E-commerce and ERP integration allows you to centralize the management of your customer and product data, catalogs, orders and more.Centralization and automation are two of the biggest advantages of connecting your site or marketplace to an ERP. This streamlined connection only requires you to maintain a single, up-to-date product catalog. As soon as any information is changed in your inventory, everything is automatically updated on your eCommerce website. This is a huge time saver for data management tasks: no more needing to double-check each platform to verify that information has been updated properly. Orders from your website will be relayed to your ERP system to be processed. Order information and order details will all be imported to your ERP making it easier for your production teams to manage.
Marketing
There are some very robust email marketing tools available. Bridging the connection between email marketing software and an ERP allows the marketing team to increase the effectiveness of their marketing campaigns at a faster rate. Customers can go from a mailing contact to a customer and your system will keep track of the entire customer journey.
Approaches and ERP integration methods
There are different ways to go about integrating your ERP with other platforms. There are a couple of ways to integrate systems but API and Webhooks are quite common.
A point-to-point ERP integration is as simple as it sounds, the ERP software is individually connected to each external software, tool, or technology via an API key or Webhooks. While this method is very flexible, it can become complicated as the number of point-to-point software connections rises. Some ERP vendors have made popular third-party integrations out of the box.
Custom applications or an integration platform present another way to connect to software and can facilitate the need for multiple point-to-point integrations. At times multiple applications can join integrations in one centralized application.
Like custom applications, prebuilt connectors are pre-made connectors that integrate two or more software. These connectors save time and money by providing a pre-built ERP software integration.
ERP Integration Challenges
IT integrations need the support of a solid strategy
As great as ERP integration can be, there are challenges that may arise. For one, ERP integration without a clear game plan can at times end in a failed project. It is important for you and your ERP vendor to have a clear understanding of your requirements for your ERP system and integrations. This ensures that the proper connections are made and that they are made in a way that is relevant to your existing business operations.
Ongoing maintenance costs and upgrades
Integrations can involve additional work, even after the initial connection is made. Custom made point to point integrations are subject to updates as software get upgraded. As software changes, code can change too. This can potentially mean that a connection will have to be re-made to ensure everything works as needed with the upgraded software. Whether it means, rewriting code or purchasing a new connector altogether, this is something to keep in mind as it can mean additional costs.
Potential Pitfalls
Complexity and technical debt
Don't fall into the trap of overcomplicating your software stack with too many integrations. Many companies go into an ERP implementation with the hopes of sticking to the base software but very few actually do. Many ERP owners have some degree of customization on their system. It remains very important to choose the right system and needed customizations and integrations from the start.
Moreover, ERP integration and customization can greatly increase your cost of ERP ownership and technical debt. It may make more sense to look at ERP systems that already meet all your business needs as opposed to connecting multiple different software. And how will you organize the integrations moving forward, will you have a dedicated resource to maintain the integrations, or will you hire an integrator on a needs basis? If your software is so complex this can also mean additional training for your different teams. They may need to be trained on each individual software.
Questions to ask before you integrate your company's business management software
It is important to understand the impact your integration will from all angles.
Will daily operations be out of multiple systems? Or one system. Will this impact functionality and usage if I only work out of one system as opposed to multiple?
Who will be your integration partner, what is their game plan for integrating your software systems? What is the scope of their technical support?
How long will the integration process take? Will it include any downtown to my integrated systems? Or negatively impact business functions?
Can I get the same functionality using an all-in-one ERP solution?
Your ERP system integration should have some serious planning and forethought. A proper ERP integration strategy is crucial. Adding technology into your business should always be backed by a clear idea of how the integration can Improve your overall, business processes, operations and streamline workflows.
Don't overload on technical debt and licenses with too many integrated software solutions.
Make sure the integration vendor you choose is clear on expectations for managing your technology stack, or at least what portions they will be responsible for. Get a clear estimate of the time the ERP system integration will take and most importantly, prioritize finding a solution that will encompass your organizational needs with as few third-party integrations and customizations as needed. This can help lower cost of ownership and improve your overall upgrade path in the future.
Does your company need an integrated ERP?
Contact us to discuss your business needs and ERP solutions today!