Each year Odoo releases a new updated version of the Odoo ERP software. This year it's version 15. Odoo 15 will be launched this year during Odoo Experience. Odoo experience is an annual event where Odoo, partners and community members come to discuss Odoo best practices, development, functional capabilities and business growth. This year it'll be a two-day online event that will be hosted October 6th through the 7th. 
Although Odoo version 15 has yet to be released there has been several new features that have been previewed on the internet throughout the year.

Let's take a look at some of the expected Odoo 15 Features.
Odoo 15: Revamped Imports
In Odoo 15 we can expect a new and improved import screen. This improvement will include data for products, customers, spreadsheets and more.

Point of Sale Coupons And Promotions
Odoo 15 will have a new coupon and promotions program for the Odoo Point of Sales module. Expect improved gift card support for Odoo Sales and Odoo Website as well.
Odoo 15 HTML Editior
Ever wanted to add a link to Odoo's appointment scheduler? Well, now you can! In Odoo 15 users will be able to edit HTML directly within the different Odoo modules. The editor program, originally known as Jabberwock, is now the Yolodoo Editor.
Edit Charts and Graphs WIth Odoo Studio
Odoo 15 will allow you to edit charts and data views using Odoo studio. Users will now have the ability to edit and change the Pivot views and Graph views in Odoo.
Odoo has already teased some interesting features that are to be found in Odoo 15 and Captivea is excited for its release! Until then continue checking back to our website for more anticipated features.
Always First.
Sign Up For Our Newsletter To Stay Up To Date With Odoo 15!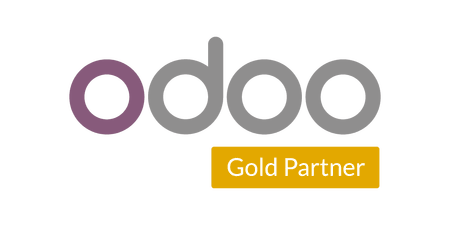 Captivea Odoo Gold partner
Captivea is an Odoo Gold Partner and we are ready to assist in your migration or implementation of Odoo. We have years of experience in the implementation the Odoo ERP business management software.