Like every Saturday, you decided to play golf with your friend Bryan. Like you, Bryan is a sales manager for a large SME with about 700 employees. But as you approach the 4th hole, Bryan asks you for your opinion on Salesforce, the CRM software he wants to deploy in his company. What if you tell him the truth? Bryan: You understand, we're a nice ETI anyway, and we don't even have a CRM worthy of the name...
- You: Don't you have CRM? With your team of 40 sales people?
- 50, even! And 10 sales managers to manage them. But we are still in the Middle Ages organizing prospecting and monitoring commercial activity by juggling with our ERP and Excel files in all directions. This is no longer possible!
- I was in exactly the same situation as you were three years ago, and I said stop. I told my CIO: "I want a tool that allows me to put my business strategies into practice, and to really manage my sales force. "I was tired of setting headings that no one else was following and I wanted to regain control over all commercial activity. Definitely my best decision in the last five years!
- Did you take Salesforce, too?
- Oh no! No! I had followed one of their webinar and was almost convinced. But the CIO opened my eyes: there are many other solutions on the market, at least as effective. And then with a Salesforce software, all our data would have been hosted in the United States...
- So what? So what? Do you really think it sucks? 
- Are you kidding me? I remind you that you work in the aeronautics industry. You think letting all your business data go to the US is reasonable? Between the Snowden case and their Patriot Act, which gives them the right to search all the data hosted on their territory, suspicions of commercial espionage have increased in recent years. It's taking a reckless risk. For once, I totally agreed with our CIO: keeping control of our business data is non-negotiable.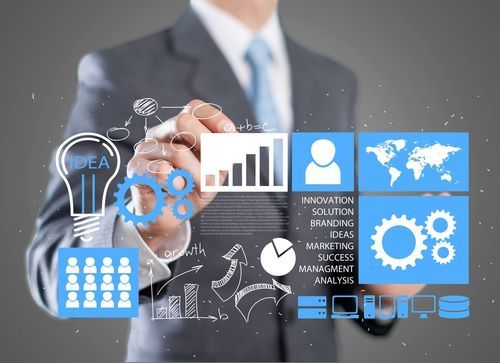 - Maybe you're right... Yet their solution seems fine to me. Salesforce is still the Rolls of CRM software, right?
- Yes, a Rolls is nice, but I've never seen one speed a Ferrari on a track. It's true that the Salesforce interface is nice, and when they appeared, they aged the other solutions. But things have changed since then: CRM has evolved enormously in recent years and we must look at where the innovation lies. With Salesforce, you have your Rolls. But with a Microsoft Dynamics you have a Porsche, and with Odoo you have the car of the future: a hyper-connected Tesla! Check out the Salesforce reviews and Odoo reviews on Google occasionally.
- Maybe it's not the same budget, either?
- Yes, but not in the way you think. Salesforce is the world leader in image... and cost! Frankly, for large SMEs like us, that makes licenses between 1.5 and 2 times more expensive. And then Salesforce, if you take all their modules that cross in all directions, it quickly becomes the gas factory. These are the disadvantages of Salesforce.
- A CRM can be changed if it doesn't suit you...
- On paper, yes. At least if you have mastery of the data. But when your data is scattered all over the United States, still with their damn Patriot Act, and you want to get it back... Dude, you better have a lot of time ahead of you! - All right, I get it. You don't like Salesforce...
- No, it's not that at all. I have nothing against Salesforce. Honestly, it's a very good solution for an SME. But it's like everything else: before making such an engaging decision, it's worth taking a closer look. And then the market became very innovative and competitive. Start by typing Salesforce alternative in Google, it will open your mind! It's like golf: if you don't want to be in the bunker, you have to mature your decisions!