Have you decided to implement the Odoo ERP to manage your business? Or maybe you have already deployed Odoo, but you want to optimize its use or switch versions? That's great! It seems like you have your mind set! But, you still have a choice to make, a very important choice at that: the ERP provider who will accompany you.

Faced with the diversity of software consultants, integrators and IT services companies, you might have difficulties establishing the right criteria to choose the best Odoo integrator. Fortunately, there is a very reliable way to find  the most experienced companies on Odoo: Odoo certification.
The Assurance of an ERP Connoisseur
It is by forging that one becomes a blacksmith... Odoo certifications are delivered by Odoo based on the partner's experience, number of ERP projects and the quality service they provided. Odoo delivers 3 levels of certification: Ready, Silver and Gold.

And guess what? Captivea is the top Gold certified partner in the USA!

Calling on a certified company ensures you are dealing with an Odoo expert and not just a company that handles general ERP projects! The consultants in front of you will have experienced Odoo in action in the field and not just experience working on technical documentation. A certified Odoo partner will be able to advise you on which module will fit any one of your very specific needs. They will also have knowledge of the development community and the latest tools or APIs they have available.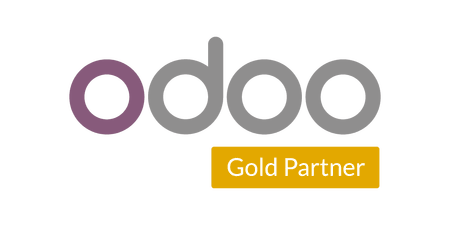 Past Proof of Successful Odoo Deployments 
You'd expect your integrator to have a solid understanding of Odoo. That's a good thing. But it's even better when they can provide their customers proof of successful Odoo implementations. We, therefore, encourage you to ask - or rather, to demand - company experience feedback on the integrator's past Odoo's deployments. As a certified integrator, they'll most likely have references available to give you. The idea here is to be able to validate their method, but also their ability to stick to the specifications of your industry. If you are an SMI and the service provider is specialized in retail, they may not be the right fit for you.

If you work in a niche market or if your company is unlike any other, identify the sticking points or pitfalls that the integrator could potentially face if they lack experience on a particular subject (compliance with legislation specific to the sector, adaptation to the different personalities of your company, experience on the technologies you use, etc.). The best way to validate this "customer feedback" is through customer testimonials on the integrator's website. This way you will be able to form your own opinion.

Sign Up For Our Newsletter 
Newsletters, e-Books and more! Receive all of Captivea's latest content
Thanks for your subscription!
The Advantage of a Close Software Editor/Integrator Relationship
A certified Odoo partner equals safety, and you'll come to understand that! There's nothing better than the security of a provider who is up to date with the latest updates, the latest community developments, etc. The assurance of a partner who knows Odoo inside out and maintains regular relations with the software's editor teams.

Odoo has built a strong relationship with its partners through training courses, trade fairs, events, etc. Odoo teams are constantly in contact with members of their certified partner community. This means if you need something, the Odoo partner can quickly get a response from Odoo. Your service provider will be able to immediately notify Odoo's teams of any problem you might encounter and quickly find a solution.

Being an Odoo certified partner also means, at least for Captivea, spreading the good word. We are true ambassadors of this new generational ERP with a more than promising future. The proof? We regularly write articles on ERP. To find out more, go to our Odoo blog!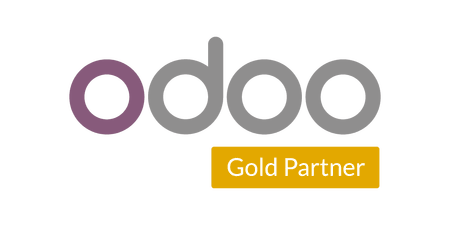 Captivea Odoo Gold partner
Captivea is the best choice for your Odoo integration partner. As a Certified Odoo Gold Partner, we guarantee our clients the highest level of service and results.