Captivea's American subsidiary is doing well, even very well! Captivea has been supporting companies in the integration of business management software, such as Odoo, for 12 years in Europe and for one year in the United States.
Since the opening of the subsidiary, many US companies have entrusted their Odoo projects to Captivea's US team, which has enabled the company to become a Gold Odoo partner.
In less than a year, Captivea has made its mark with its new agency and by setting up a team in the United States. How did Captivea achieve such growth in less than a year and become a leading Odoo partner in the United States?
The first advantage is that Captivea's team is composed solely of employees based in the United States. Customer projects are carried out by Odoo consultants, located in the United States.
"Having consultants only in the USA is our added value compared to our competitors. We offer our customers a quality service, with simultaneous working hours. We are very reactive, when one of our customers has a need, we respond as quickly as possible." explains Sébastien Riss, Captivea's CEO.
Captivea has made the choice not to outsource or "offshore"  its customer projects to offer a better quality of service, and a better quality of work.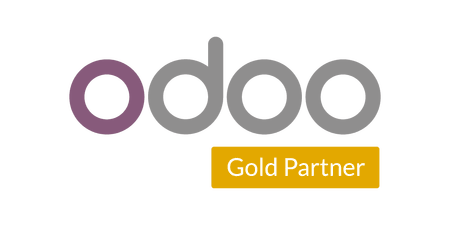 Captivea's second advantage is that all consultants are Odoo certified.
"Our consultants have the expertise and technical skills on Odoo software, which allows them to support customers in all stages of the implementation of Odoo , and in their daily support." according to Sébastien Riss.
In less than a year, more than 300 users have entrusted Captivea with the implementation and management of their Odoo software.
Captivea becomes a Odoo Gold partner, with customers such as Bridge Logistics and Shine Solar, who are very satisfied with the work done and who regularly call on Captivea to develop the Odoo software as their company evolves and grows.
"Every month North American companies entrust us with their Odoo project, and they are very happy with the work we do together." explains Sebastien Riss.
To conclude, if you are looking for a service provider capable of providing quality work with great reactivity to set up Odoo or to carry out additional developments/configurations on  contact Captivea!
"Thanks to our many years of experience with Odoo, we know how to meet our customers' needs, we adapt to their business sector and their needs. We are there to advise them, save them time, and set up a tool for their company that meets all their needs.".