Still only known by a handful of companies the Customer Success Manager is starting to have a key role within organizations, so much so that some companies now swear by them. So what is a Customer Success Manager? What is their goal? What tools do they need? So many questions and we will try to answer them all in this article.

Who is The Customer Success Manager (CSM)?
Up until a few years ago, there was no such thing as a Customer Success Manager. And for a good reason: the need for one was never really articulated. Today, it is no longer only products and markets that are at the core of a company's strategy, but also customers and their needs. It is essential to build customer loyalty and create a close relationship with them to ensure a company's long-term survival.

A CSM must, therefore, ensure that clients are satisfied and that they stay that way! And the main goal of this is to support business development and improve the company's growth. In more concrete terms, it's not a matter of waiting a year before contacting the customer, but rather a matter of regularly sending them satisfaction emails (a few days after a purchase for example) or calling them from time to time to find out if everything is going well with your product or service.
To successfully carry out this mission, the Customer Success Manager must serve as a bridge between the customer and his company. He or she works closely with every department to coordinate action plans and mobilize the necessary resources. They must also have the business knowledge to train and support users, so that the need to request support is less frequent, for example. Many companies, especially in the IT field, are betting on recruiting CSMs to improve company productivity. Why is The CRM The Best Ally of a Customer Support Manager?
To carry out their missions successfully, Customer Success Managers need the right tools. The first of them being, of course, the CRM. often poorly or under-utilized, we must review the way CRM software works. The centralization of CRM information is a real point of interest for organizations. When properly filled out, customer records within a CRM give you valuable information about the relationship you have with your customers. Here are a few practical tips on how to get the most out of a CRM.

First of all, check that your CRM is well connected with your support service: this way, when a request is made, the information automatically goes up into the CRM. You can also take advantage of this to set up various alerts and automate as many time-consuming tasks as possible. For example, automate customer reminders following the purchase of each product, the sending of satisfaction emails, etc... The more the customer feels listened to, understood and considered, the more they will appreciate your services! This is why the CSM needs access to the reliable and up to date information provided by the CRM.

By automating as many tasks as possible, time is freed up for customer relations. A tool interconnected to all the company's departments allows us to follow all interactions and act accordingly. CRM is then a major ally: used correctly, it becomes the best tool for the Customer Success Manager in successfully doing their job.

Sign Up For Our Newsletter 
Newsletters, e-Books and more! Receive all of Captivea's latest content
Thanks for your subscription!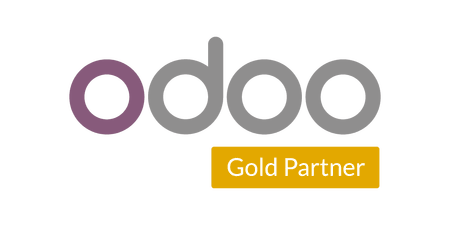 Captivea Odoo Gold Partner
We have extensive experience with working with business management software such as the CRM and being an Odoo Gold Partner makes us a top choice for your next integration project.