Captivea USA has made several changes to its organizational structure to better serve its clients in anticipation of the company's future growth. These changes include the naming of two new vice presidents to lead the two new divisions of the company. The Express and Enterprise departments. The Express Team will be led by Craig Kolobow and the Enterprise Team will be led by Nathan Quijoux. Joshua Rodery, previously Vice President of Operations, is now the CEO of the company. Previously CEO and President, Sébastien Riss, will now take a single role as President of the company. 
In the Express Department, we take pride in our excellent customer relationships. We'll work together to build the exact ERP that you need to run your business. You'll be continually updated on the project, and we'll be ready at a moment's notice if you have any questions, concerns, or need support."
A Client-Focused Approach 
At the forefront of Captivea's new organization is customer-experience. The customer has always come first, but in anticipation of rapid growth and expansion, customer satisfaction is now more important than ever. Making these new changes are part of an extensive transition for Captivea. Captivea wants to ensure that they keep this commitment to their clients even as they continue to grow and have enacted these new changes to help do so. With two new teams, the ERP provider wants to improve its responsiveness when adapting to the needs of a wide range of clients. They want to be capable of providing clients with the resources they need, when they need it. Captivea wants to keep a personal-small company feeling in terms of their relationship with their clients while simultaneously being able to scale up to even the largest projects. Investing In Human Resources
Captivea will be looking to their team members to help achieve organizational objectives. "We are working on how to continuously improve the service we provide our customers and at the same time how to hire, train and onboard more and more consultants." In addition to a more structured onboarding process and training, creating a cohesive vision among team members is also on Captivea's agenda. "It is a big challenge that our new board will have to embrace" continued Sebastien Riss, the president of Captivea USA. With happier and more fulfilled consultants focused on common goals, Captivea aims to cultivate a highly focused set of teams capable of maintaining a high quality of service and leading successful projects.
Communication Is Key
"Really what this boils down to is better communication and expectations," said, Joshuah. "Everybody has to be on the same baseline both employees and clients." 
For Captivea this means doing a better job of keeping their clients up to date and informed. A big part of this is going to be process review and process implementation. Customers should be able to see more concise and focus communications on what's being done, how it's being done, and the effects it will have on them and their project. Clients will have the ability to communicate directly with those working on their projects. Responsiveness and reliability will further be improved to make sure consultants are doing their best to make their client's vision of their future business a reality. For the people we work with, it means that we're ensuring them the highest possible quality on all fronts; project management, implementation, customizations, analysis and advice. We will be there for them and our consultants will do their best to make their vision of their future business a reality." Looking To The Future
Captivea is shooting to place first for USA Odoo partner in 2021. As Odoo takes a bigger and bigger place in the ERP Industry Captivea wants to be right beside them. With an already established relationship with Odoo and a talented team, Captivea wants to become a big player for ERP deployment in the USA. In the next 5 years, Captivea expects to hire between 100 to 200 consultants.

Meet The New Executive Team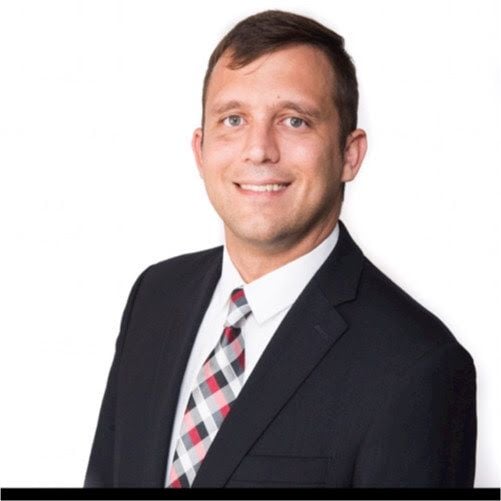 Desi Csorba, VP of Sales
Desi is an Experienced Sales Leader capable of delivering client project solutions across all phases of a diverse technology landscape, including Project Management, Business Strategy, Assessments, Customization, Development, GDPR Compliance,  Design, and Architecture, as well as Implementation, Testing, and Training.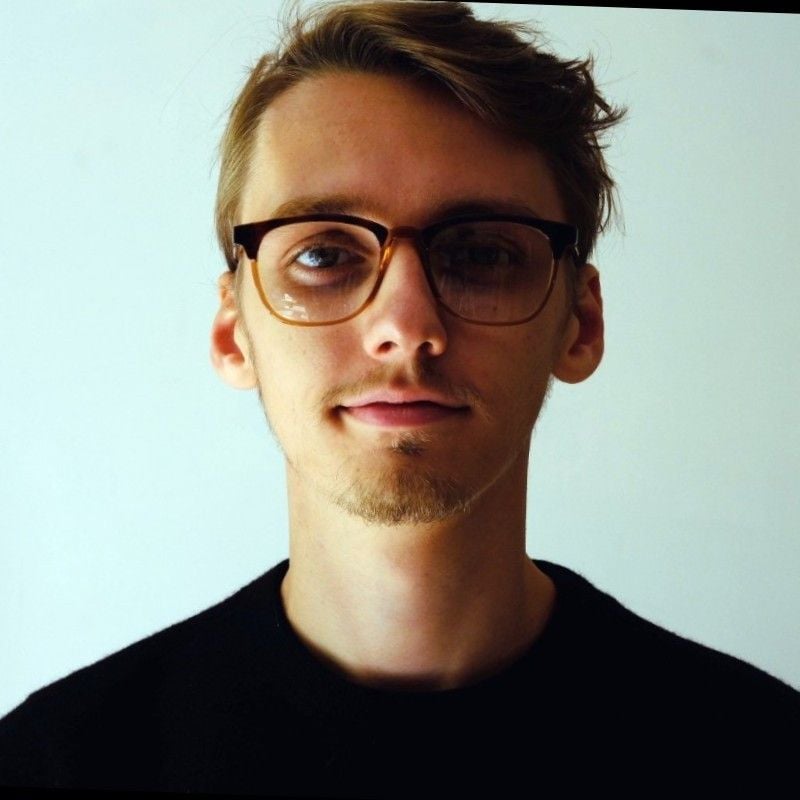 Nathan Quijoux

, VPO Enterprise Department 

Nathan has been a Global Learning Manager in the food industry as well as a Branding Project Manager for a French creative agency. He was also a Full-Stack Developer in an ambitious start-up for young entrepreneurs and holds a Master's degree from the Leonardo Da Vinci School of Design in Paris, and an education in business from UC Berkeley. With that many hats, he could only land in a place as sunny as Florida, and in the ERP industry, where he spends his days helping you grow your business as the VP of Operations at Captivea USA.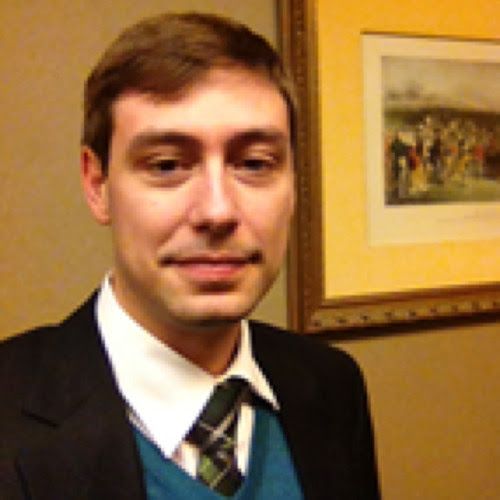 Joshuah Rodery, CEO
Joshuah lives to tackle new challenges and has lead several small business mentorship programs. As a business process and enterprise veteran, he has spent the last two years focusing specifically on the Cannabis sector. His previous position here at Captivea as Vice President Of Operations prepped him for his new role as CEO and he excited to lead future growth for Captivea USA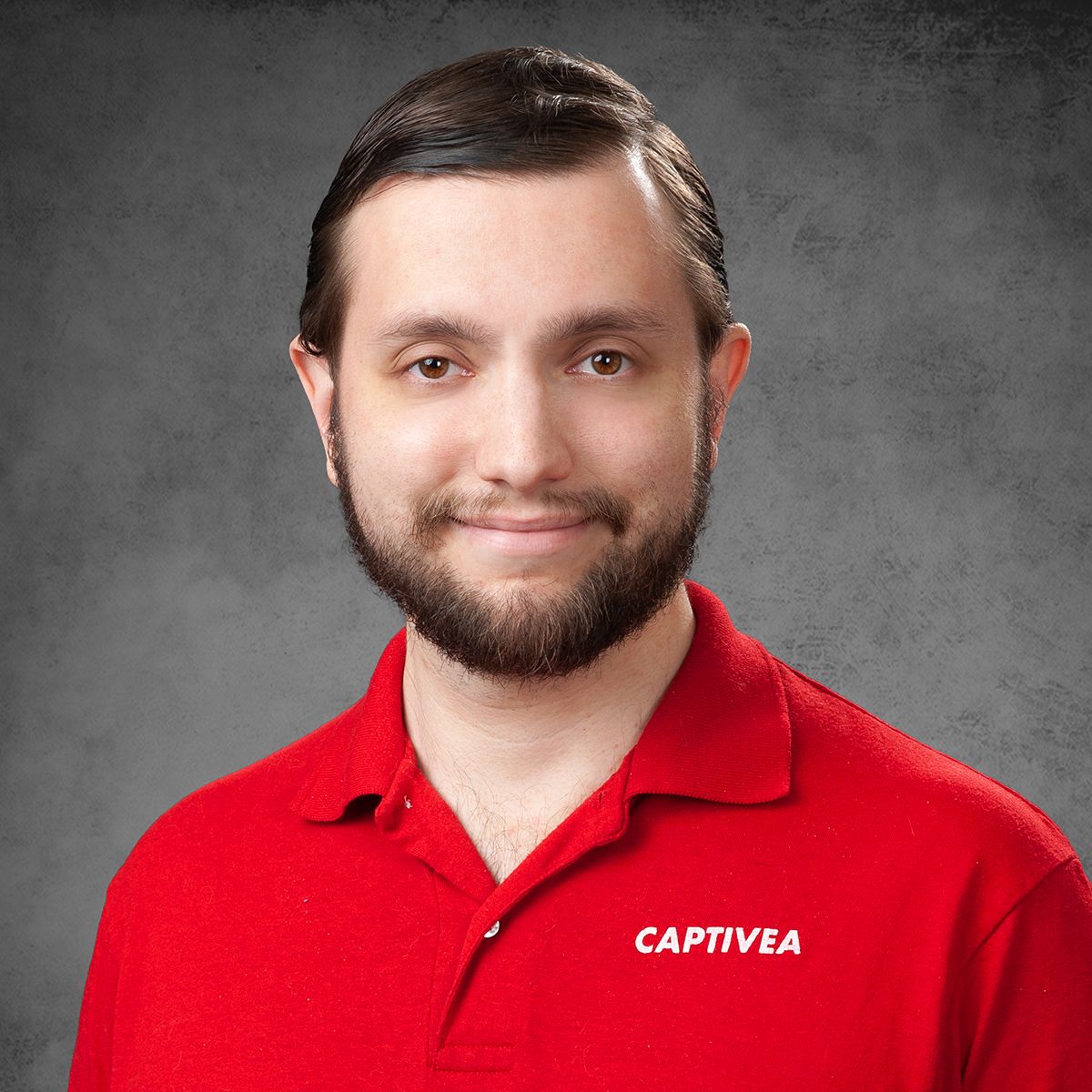 Craig Kolobow, VPO Express Department
Craig is an experienced Odoo consultant with a background in advanced math, including graduate-level numerical analysis. He's built the Florida Tech Space Sciences and the Villanova CV/RN Astrophysics computational servers, modeled the interior of stars, and he's built some of Odoo's most intricate and complex systems. With a detail-oriented approach, Craig isn't done until your Odoo is just right.
A Word From The President
Keep it simple
"It's a basic thing but it's very hard to stay simple. I want the company to be organized but I still want to have our flexibility and reactivity. We need to define better processes but it should stay simple."
Customer Service  
"All our decisions must be related to customer service and not internally. I don't want the board to look at themself too much. That's why I ask all employees in the company to be on the operational side. Joshuah, the CEO is involved in a lot of projects, the two VP of operations are too. Even our marketing officer and our office manager are working directly for our customers. It's very important to stay connected to serving. We are a service company and our customers are always our priority."
Company Knowledge 
"An ERP Consultant position requires a very broad level of skills. You need to be good at customer relationships, communication, and in a lot of different fields like accounting, inventory, manufacturing and HR. An ERP Consultant should also have to be technical. It's hard to have all these skills. For all our consultants, the goal is to acquire all of this knowledge. For that, we've built a knowledge base and we are conducting a lot of training internally. The new board will help improve that because it's continuous training for all the consultants."
- Sébastien Riss On Captivea's New Organizational Changes
Sébastien will still be involved in Captivea USA and will play an active role in management along with the new board to help drive success.
"I'm really proud of the team we have,' says Sébastien, "each employee of the company is involved in the company, sharing our goal and vision. We really have an amazing team and I want to thank them for their hard work and devotion. Thanks to the team, continue to make our customers happy! Thanks to our customers!"
About Captivea
Established in the United States in the second half of 2018 (and created in France in 2007), Captivea USA has done very well by establishing itself as one of the best Odoo partners in the United States.
Captivea has successfully executed on our past plans for continued growth in the United States and France as we continue to push our ability to satisfy our customers with software integrations that meet their needs.

In a short period of time, Captivea USA was able to set up a team of Odoo consultants in the United States (Florida & California) and achieve Odoo Gold Partner status.
Working through the COVID-19 pandemic this year had its challenges, but our team remained positive, expanding our dedicated consultant team and client list all while providing top-notch service and results.