Industry 4.0 is at the center of all professional debates. Today's industry leaders are aware of what a major contribution digitalization has been for factory traceability and productivity. MES, CMMS, Visual Management...
Companies now have many tools at their disposal to transform the way they manage their operations. However, industrial SMEs (or SMIs) are somewhat left behind by Industry 4.0: the software solutions offered are often too cumbersome to be implemented by a medium-sized company without some level of associated risk in the process.
Well then, how can a SME begin their successful transformation towards Industry 4.0? Let's find out.
Maintenance, Quality: Odoo, Your Driver To Operational Excellence

In Odoo V13, released in October 2019, reliable manufacturing processes are at the heart of the software's innovations. Among the major advantages Odoo offers SMEs, you can now enter a BOM (bill of material) directly in Odoo and manage your production by editing the OFs (production orders). 

Ensuring Corrective and Preventive Maintenance With Odoo

Odoo's maintenance module is a big step up in the quest for

enhanced operations visibility

. It provides a clear and modular display of your maintenance requirements. First, you can

automate preventive maintenance

, through the KPIs that Odoo provides: MTBF (mean time between failures), and MTTR (mean time to repair), to estimate the date of the next failure and automatically plan the maintenance actions needed for the machines. You can also

define your own KPIs to better fit your operations 
Improve Quality Control With Odoo
How does one set up quality control processes that are both scalable and efficient? Just like it does with maintenance, Odoo also helps you to improve the visibility of your quality control operations. During manufacturing, or at the final inspection stage, you can plan the necessary checks to be carried out, and communicate, in real-time, any observations or sticking points that need to be brought to the attention of your production teams. PLM, Traceability: Facilitate Communication Within Your Workshops For Improved Reactivity
A good flow of information throughout a factory's workshops is a real driver of industrial performance. You know this and so does Odoo which is why their modules fit perfectly into this perspective.

This is especially the case with the PLM (Product Lifecycle Management) module. A true control tower for your production, Odoo's PLM brings all the documents needed to monitor your production together on an ergonomic interface. When several teams are involved in the follow-up of a product, data is published directly in the interface. This way everyone can consult and modify the documents, with a real-time follow-up each time a new version of a document is available.

At the maintenance level, operators and technicians can send checks directly to the maintenance teams through requests made on the load station tablet. When the maintenance team responds to the request, the involved departments are immediately informed. Odoo's Kanban view dashboard also offers an extra level of value when it comes to monitoring these operations.
How can Odoo accompany you in the digital transformation of your SME/SMI? How can you deploy the ERP that will integrate perfectly into your company's processes and increase your productivity? Don't hesitate to contact us and find out!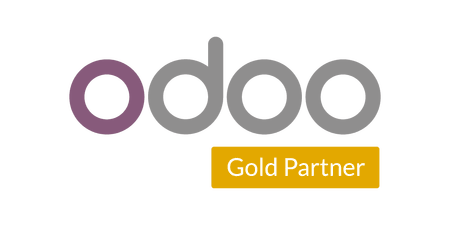 Captivea Odoo Gold partner
Captivea supports companies in Odoo integration of their business management software. Captivea is a Certified Odoo Gold Partner and provides Odoo consulting.