Odoo consulting
Odoo consulting: Ensure the success of your Odoo project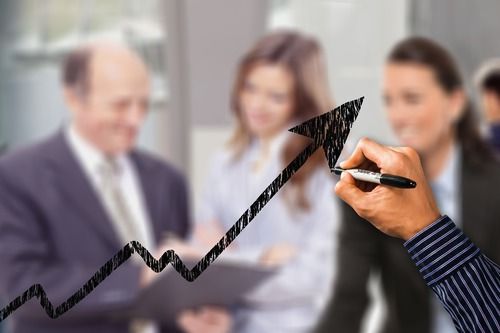 Odoo Consulting: What are the benefits?
To ensure the success of the Odoo implementation project and to obtain the most benefit from the Odoo software, we recommended our business expertise and support services to our clients.
Even if Odoo ERP is simple to use and intuitive, it is important to set it up correctly so that it works according to the company's needs.
The role of Odoo consulting services is to support companies in all stages of the implementation of their business management software: definition of needs, software configuration, data migration, user training, support. Consultants are here to assist you and improve your profitability.
Odoo Consultants: Who are they ?
Our Odoo consultants have generally a master's in computer science and/or in business management. They have experience with different software, and they use to improve the business process of our client. Consultants use to work with new technology.
Consultants are trained in Odoo solutions and also use to deploy a lot of Odoo ERP solution. They will understand your needs, define you requirements and provide advice to assist you and increase your productivity.
Consultants use to talk with customers about existing or new business needs. They are able to talk with a CEO, a VP of Sales, VP of Operations or any different contact.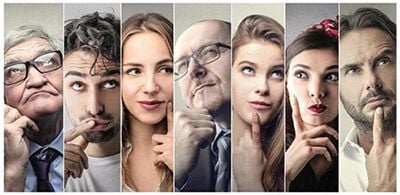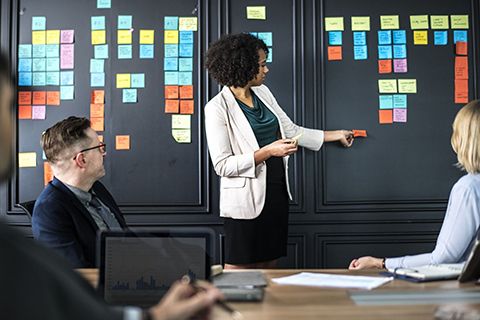 Odoo consultant: What are their skills?
A good Odoo consultant needs to have 4 specific skills:
Odoo Technical Skills: Even if it is not an Odoo developer, it's really important that the consultant know how Odoo system works.

Functional skills: An Odoo consultant must have knowledge in numerous fields like accounting, sales, CRM, inventory, purchase, HR, ecommerce. It is essential because the Odoo consultant must help to improve the business process and define with you your business needs.

Great communication: It is the key for the success of an Odoo project. The Odoo consultant must communicate clearly with the customer about expectations and timeline.

Great Method: An Odoo consultant must have a good organization.
How to choose an Odoo consultant?
The choice of the Odoo consultant is very important to successfully implement Odoo and grow your business.
The criteria to be taken into account to have the best Odoo consultant are:
The experience of the consultant Odoo

The knowledge of the consultant in different fields accounting, inventory, eCommerce, CRM and sales.

The type of companies supported by the consultant

The developers made available for the realization of the project

The availability of the consultant to quickly carry out the Odoo project an get in you project need.
The Consultant will do your ERP Implementation based on:
His/Her experience of ERP Fully integrated

The project management method used by his company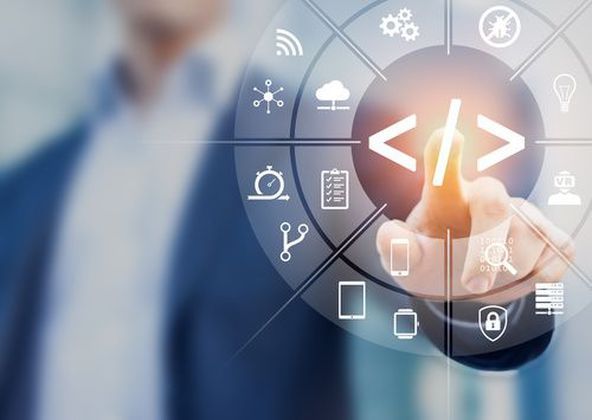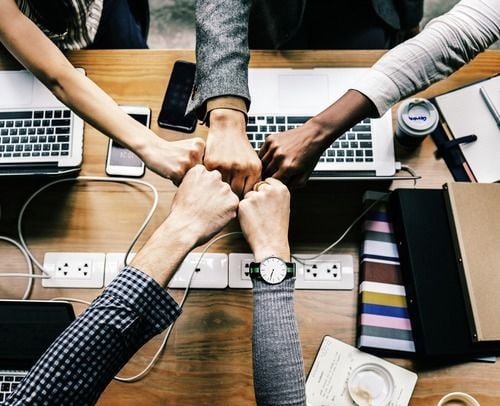 Captivea, Odoo Partner, improves your business
Captivea is the best expert in Odoo consulting and has been helping companies since 2007 with their CRM and ERP projects, with Odoo and also with other business management software.
Captivea is an Odoo partner and has the best project management method to implement Odoo in companies and increase their productivity.
Captivea intervenes to define needs, configure Odoo, make additional developments if necessary, train users, and carry out a follow-up with rigorous and responsive customer support.
Experience
As an Odoo partner since 2012, we have supported many companies in the realization of their Odoo project.

Technical knowledge
Our team of Odoo experts has acquired solid skills in project development, Odoo applications.

Project management skills
Our unique team of Odoo expert project managers accompanies the project from start to finish with efficiency and then provides support services.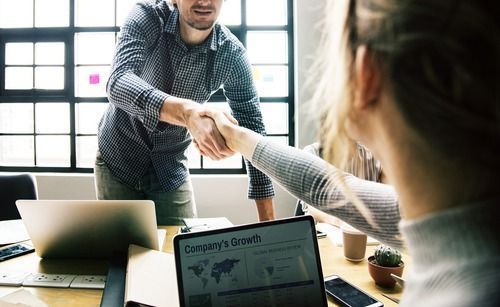 Odoo Consultant located in the USA
Our teams are based in the United States and Europe. We have supported companies of various sizes in the different industries of B to B, B to c, business services, watchmaking, banking, eCommerce, etc....
We have implemented a project monitoring method that ensures the successful implementation of the Odoo software in companies. We are present alongside companies for all stages: Odoo Consulting, configuration, customization, support, training. It's fully integrated support.
We also work with companies that already use Odoo to help them maintain the software, or change settings or make additional custom development.
Odoo Consulting
Consulting services for Odoo implementation: customization, configuration, integration, deployment,...

Odoo Expertise
Odoo expert for several years who supports companies in the implementation of Odoo. customer for this feature.
Odoo Experience
The many Odoo projects carried out have enriched the knowledge of our teams of Odoo experts to offer better services to customers.

Odoo Services
Several services offered for all stages of the project: definition of needs, implementation, training, support.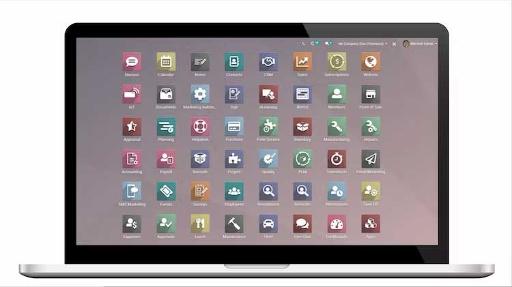 Odoo is an amazing software
Odoo is a fully-integrated management software that offers many features. The main advantage of this software is that it can be adapted to all companies. Odoo is easily configurable and has thousands of applications available. Odoo is an Open Source software that helps you to improve all your business processes. Odoo: An app for every need!
All departments of the company can use Odoo software so the data is shared between all. To set up the Odoo software, it is possible to use an Odoo expert. The Odoo expert, with his expertise, his experience promotes the success of the implementation of Odoo erp in a company.

Odoo consulting with an Open Source ERP
One of the biggest advantages with Odoo is that there is no limit with customization. We can always find an easy solution to improve the efficiency of our customers. By understanding and implementing various industries, we can design a unique workflow to reach your goal.
Today, we manage a lot of different systems with this amazing platform. We love Odoo so much and our job today is to do an analysis, to give your the added value and build the best system for all businesses
Contact The Best Odoo Partner to assist your business
Captivea is an experienced Odoo partner who has carried out many Odoo projects. We specialize in the integration of business management software for a long time.
We have clients in the United States and Europe, we have acquired a solid experience in software integration: for implementation, deployment, integration, project management and complementary development.
Consulting Service
Contact our team of experts by phone or email for the implementation of Odoo software in your company.