Business means customers and customers mean data. Today, a manager who wants to manage his company and develop his sales team performance can no longer ignore CRM.  The need for a strong customer management software is not up for debate, however, figuring out which CRM is best suited for your company needs can be more complicated.
In this article, we have gathered four prominent CRMs (in our opinion) currently available on the market. The objective? To give you a brief overview of each tool so that you have the right information on hand when you make your decision.
SalesForce: The Heavyweight
While the CRM landscape has grown in recent years, Salesforce is still one of the heavyweights in the industry. With several advanced features, it's still a very attractive SaaS solution for large companies or companies with specific challenges. In addition, it has a simple interface and its operation is rather intuitive. In terms of budget, the entry ticket is $25 per month and per user. That said, the functionalities of this version are very limited and you will have to quickly switch to the higher tiers, starting at $75 all the way up to $300 per month, in order to start taking full advantage of the software.
Also note that the variety of features offered by Salesforce are rarely relevant to small to medium-sized businesses. They generate additional costs that are often unnecessary when considering the number of modules that may not even be in use, even though the basic rates are already relatively high.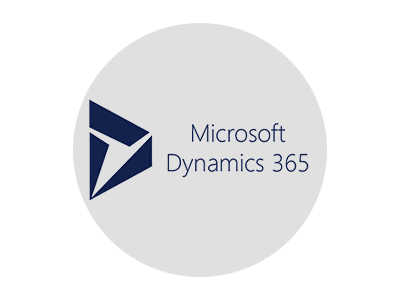 Microsoft Dynamics: For Specialists
This CRM offered by Microsoft is part of Office 365 and Its connectivity to other Microsoft programs, like Excel, for example, can be quite useful. Regularly updated, Microsoft Dynamics offers a very good user experience and a wide range of features. However, this diversity comes at a price, since Microsoft's starting price for the "Sales" module alone amounts to $65 per month and per user. Any other available modules (marketing, customer service...) are considered add ons and are subject to additional billing.
It should also be noted that the tool is rather difficult to learn, and can take weeks - even months - to master. Combined with higher than average prices when compared to competitors, this solution is intended more for large organizations with in-house specialists.
Sign Up For Our Newsletter 
Newsletters, e-Books and more! Receive all of Captivea's latest content
Thanks for your subscription! Zoho CRM: For Limited Budgets
Zoho CRM is very easy to access and is designed to be accessible to the greatest number of people. If the standard plan at $18 per month per user quickly shows its limits, their $45 per month plan offers many more possibilities and will generally suit the needs of a small to medium-sized business. With its aggressive pricing, Zoho CRM targets smaller companies or managers who do not wish to invest large sums of money into a CRM.
Zoho's integration with other tools is quite tricky, however, and the customer service is not popular among customers. The interface, although outdated in terms of design, remains quite functional.
Odoo: The Challenger
Contrary to the other solutions discussed above, Odoo is above all an ERP and an open-source software that offers a free plan. However, it has a full-fledged CRM module that offers more or less advanced functionalities according to the needs of each company. Other ERP applications within the Odoo ERP (starting at as low as $8.50 per module) can be added (marketing, e-commerce or sales) to complete the basic CRM.

This "à la carte" approach guarantees that each company will only pay for the features it actually needs and uses. Finally, Odoo can be hosted in the cloud or directly on the company's servers which ads greatly to its usability.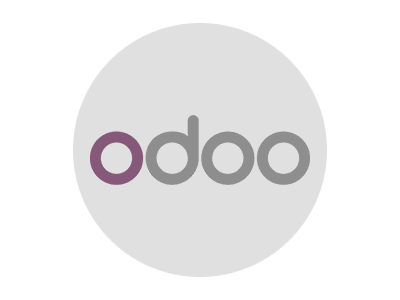 Today's CRM market is highly developed: in fact, there are dozens of solutions, many of which we have discussed here. By taking the time to analyze and compare software functionality to business needs each company can find "the right fit" for their organization. Therefore, we invite you to always take the time to compare the characteristics of the different CRMs available on the market before committing yourself to one.
You need to choose between Cloud ERP and Saas ERP ? Follow our article to help you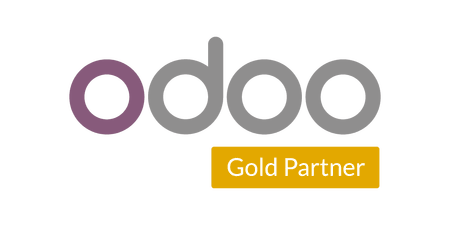 Captivea Odoo Gold Partner
We have extensive experience with working with business management software such as the CRM and being an Odoo Gold Partner makes us a top choice for your next integration project.