Captivea is an expert in the integration of business management software (ERP, CRM), and has taken a new step forward by obtaining the "Gold Partner" label with software publisher Odoo. Captivea  becomes the first Odoo gold partner to be present in both France and the United States.
Odoo
Odoo is an intuitive, high-performance, fully integrated software that is adapted to the needs of the market. The software covers the advanced needs of companies and is easy to use. Today, Odoo has nearly 4 million users.
Captivea works directly with companies that use or wish to use Odoo. Captivea's mission is to support organizations in each step of the software deployment and evolution process.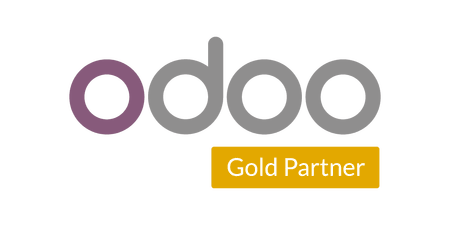 Partnership with Odoo
Captivea has been an Odoo partner since 2012, Captivea has developed strong product skills: Captivea's ERP consultants are Odoo certified, the technical team develops new custom modules to meet the specific and specialized needs of customers.

Captivea is specialized in Odoo software and all areas related to Odoo's scope of activity.
The "Gold Partner" label makes it possible to offer organizations that want to implement Odoo the assurance of a qualitative support, offered by the partner integrator. This level of partnership is awarded to partners who have some experience with Odoo, in terms of the number of Odoo licenses deployed, Odoo projects implemented in companies.

In the USA and Europe
Captivea's partnership with Odoo is a success. After several years of experience, the integrator is now the first Gold partner to be present in Europe and North America.
With customers such as: Behring, Flxon, Bridge, Jen's mobiles Accessories, Origami & Co, Shine Solar,... Captivea is able to support any type of company, from various industries, in the successful implementation of Odoo. Captivea in USA
After the opening of the subsidiary in 2018, today's  team is now over twenty individuals covering both the east and west coast of the United States.   
Captivea in France
Founded in 2007, the company now has a team of 30 people working to ensure the successful implementation of business management software.
References