Digitizing your business processes is great idea, especially as we move into an ever increasing technological world. But to do so, it is necessary to take a global approach without rushing and running the risk of falling short of outlined objectives. In this article, we give you five digitalization mistakes to avoid.

Mistake #1 - Starting without a digitalization plan
The most common mistake is to go into a digitalization project without a set methodology, without taking the time to define the precise scope of the project. To do this, it may be necessary to have an external service provider accompany you. A service provider or consultant company will have a more objective view of your organization's situation and know how to challenge you. Mistake #2 - Defining a Scope That is Too Broad
Going off of the previous point, if you have written a scope with too many requirements and too many needs, you risk spreading yourself too thin on the one hand, and scaring off your potential future partner on the other hand.
Above all, your project specifications must be agile: they must be able to evolve over time and with the deployment process of your selected digital solutions. It must allow the publisher or integrator to challenge your needs and expectations. If these are too broad or too complex, the end result could be a solution incapable of meeting your core business needs and a failed digitalization project.
Get The Latest Updates On ERP and Digitization
Newsletters, e-Books and more! Receive all of Captivea's latest content
Thanks for your subscription! Mistake #3 - Choosing the wrong tools for your business 
Another common mistake is to choose a generic tool because it is what other organizations need, or because it has a captivating "wow" factor. Investing in the wrong digital solution or technology is an expensive mistake to make. It is important to make sure that the chosen tool meets business needs so that it can be effective and usable by the employees.
Whether it be its functionality, sector or customization possibilities, every software has its advantages and limitations. By studying the market and clarifying your needs, you will be able to choose the tool that is adapted to your organization and not the other way around. 
Mistake #4 - Aiming too high
Starting a digitization project does not mean digitizing all of your business processes all at once in a single sweep. Once again, it makes more sense to go step-by-step tackling each set of processes than to change everything in a hurry. This can scare off both your employees and your customers.
For example, before thinking about artificial intelligence,  a first step would be to equip yourself with a CRM or ERP if you don't already have one. The goal of digitalization should be to allow a business to move forward and streamline specific operations. Do not get too caught up with trendy solutions or technologies. Mistake #5 - Not involving your teams
Digitizing your business should not be just an IT project. It really involves all departments of your company: from sales and marketing to HR and logistics. Making your employees a part of the project is important to the success of a digital transformation. Who better to inform you of the problems experienced within your company than the individuals who deal with them on a daily basis? Getting this sort of feedback from team members will encourage project involvement and the use of the new digital tools and software afterward.
It is also essential to support them and ensure they are properly trained on any new tools and solutions. Otherwise, you risk facing resistance from your employees, who will not see the point of using such solutions. Here again, you can provide this support internally or call on your partner. 
The five points we have just mentioned, are in our opinion the main mistakes that lead to the failure of a digitization project. Of course, it also depends on the maturity of your company and its users. However, we are convinced that in the current context, technological projects are key drivers of business performance.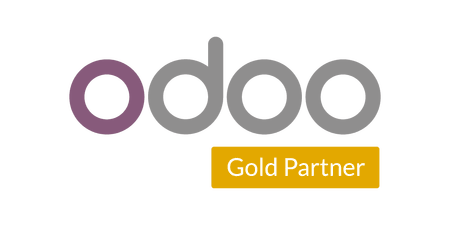 Captivea Odoo Gold Partner
Is your company still using spreadsheets and physical document systems? Let's get started on your digital transformation and take your business to the next level!