Odoo: best business management software
We have been supporting companies in the development and success of their CRM and ERP software since 2007.
We are Odoo Gold Partner and we have chosen to become a partner of this editor to offer our customers one of the best business management software on the market.
Learn more about Odoo
Odoo Point of Sale, everything you need for your store
Odoo PoS (Point of Sale) is based on an intelligent interface that any business can use without difficulty. Thanks to its flexibility, you can configure Odoo POS to meet your exact needs.
Build customer loyalty and stay in touch
With Odoo's loyalty program, you can reward your loyal customers with points, gifts, and discounts. This loyalty process can be fully automated very quickly. You will also be able to register your customers and track their buying habits. With loyalty cards and barcodes per customer, it is very easy to know your customers! By connecting Odoo PoS with Odoo Mailing, you can send them all your special offers and promotions as well as your sales information. By registering your business customers' IDs, you can also send them invoices directly.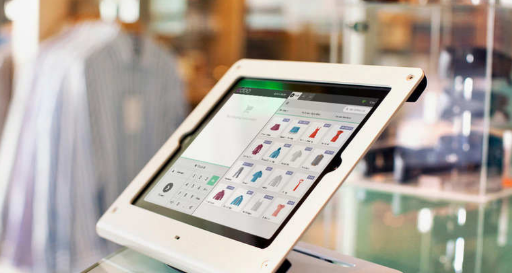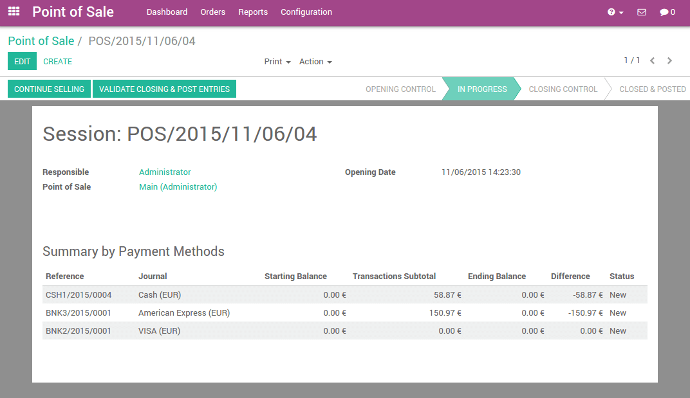 Access your data in real time
With Odoo, you can ask your salesmen to identify themselves before opening their cashier session. This allows you to know the sales made individually and analyze, if you have any, the achievement of their objectives. Many indicators (number of customers, turnover, average basket, ...) are updated every hour so you can analyze them throughout the day. At the end of each day, you will have access to a summary of all the cash receipts you have made and the average amount of these cash receipts. You will also be able to control your cash register by being able to see what you have in your cash drawer.
Inventory fully integrated with the Odoo inventory module
You can have a real time control on your inventory and very precise forecasts to manage your supplies. To do so, Odoo Inventory can be integrated with the Odoo PoS module.
Odoo PoS works online but also offline
Odoo PoS remains usable even if you do not have access to a connection or are offline. The only time the Odoo PoS module will require an Internet connection is at the beginning of the application. You will have to set up and configure your stores, easily and quickly, while being online. Then you will be able to use the Odoo Point of Sales whenever you want with or without a connection. No problem in case of sudden disconnection from the network.
This module is compatible with many devices, no additional installation required.
Compatible with:
Tablet
Desktop
Laptop
Industrial Machine
50,000+ companies run Odoo to grow their businesses.
Join us and make your company a better place.