Odoo Freelancer
Should A Business Hire An Odoo Freelancer Or Partner?
Looking For An Odoo Freelancer?
If you do a quick online search on Google for "Odoo freelancer" you will find various results on job pairing platforms all listing hundreds of individuals who have declared themselves certified Odoo ERP experts.
With the rise in talent-pairing platforms, finding an individual to help with your business's Odoo development needs has never been easier. And with the Odoo ERP expanding across the business software market, there is no shortage in software support. But is a freelancer the best option for your Odoo needs?
Before making such an important decision it is important to define the needs and desired outcomes of your Odoo project. Here are some points to consider.
What is the end goal of my project?
How complex is my project, how many customizations will be needed?
What is my budget?
What is the desired project turnaround?
How many users does my organization have
Will we require training and support after the ERP software has been implemented?
Do I have an internal project manager to oversee the process?
Some Of The Top Reasons To Choose An Odoo Freelancer
Specific or Technical Tasks: Freelancers often time specialize in a niche area of expertise In Odoo this may be specific modules like website building, or manufacturing. If your project has a narrow scope or highly specific need, a freelancer may be the way to go.
Budget: Although prices vary among freelancers, a typical hourly rate from a freelancer on the Odoo platform is from $35 to $70 an hour. Without putting in for other factors, this price point can be great for limited budgets. Likewise, freelancer come with lower risk as they will only be needed for the duration of your project.
Flexibility: Freelancers offer a great deal of flexibility as they have the ability to build schedules according to your business needs. Freelancers may also be a way to offload work if you have an internal technology team. With platforms like Upwork and Fiver, freelancers are more accessible than ever.
Reasons Not To Hire An Odoo Freelancer
Unpredictable Quality of Work: Unless you are dealing with a freelancer with a long track record, dealing with a freelancer may be less predictable to know the quality of the work the freelance developer may produce. With an Odoo company, for example, there are ratings and reviews, case studies that can be accessed to review the credibility of your future partner. Freelancers may not have as much info for businesses to properly validate them.
Level Of Reliability: When working with a freelancer one drawback is that they are often a one-man team. Regardless of their expertise, the progress of your project is in their hands. If they get sick or have to deal with some sort of urgent matter your project may be put on hold. Working with an integrator company means they will have more than one Odoo consultant or developer dedicated to your project to help projects stay on track.
Lack of Company Familiarity and Training: Odoo Freelancers work for various companies and industries but there is a chance they may not be familiar with yours in particular. Lack of familiarity and investment can lead to less than ideal project outcomes. While this can be changed with proper communication and training, building a relationship with a freelancer or even several different ones can be a challenge.
The Best of Both Worlds Captivea Odoo Gold Partner
Greater Coverage For Your Odoo Needs
Consultants and Developers at Captivea all have their own strengths but leverage them together to ensure the continuity and success of your Odoo project. Whether it be initial implementation or ongoing maintenance.
High-Quality Projects With An Agile Method
As an established software integrator and expert Odoo Gold Partner Captivea we have plenty of customers that can vouch for our level of service, speed and efficiency. We have experience with large and small projects.
Adding Value To Your Information System
Our pricing model offers companies the ability to achieve their needs without going over budget and with over 10 years of experience we provide a good mix of price and expertise giving you the most value for your Odoo ERP system.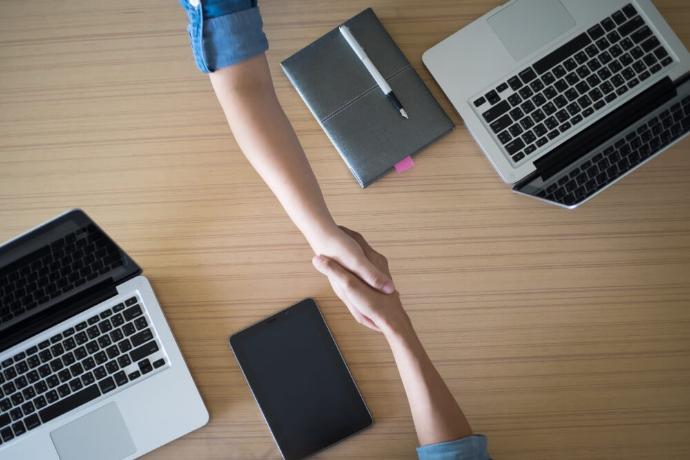 Always Ready To Work
Many of our current clients started Odoo by working with a freelancer for the development tasks they couldn't handle. But as many of them ultimately found, it is better to hire an expert odoo integration company to handle your Odoo projects.
In reality, we offer the best of both worlds, with the flexibility of a freelancer and the reliability and structure of a large business.
With years of experience in Odoo With Captivea your Odoo project is in the right hands.
Odoo is a business management software that can be adapted and deployed for any type of business: We have completed our services with small, medium and large companies, in various industries.Odoo is a complete software, all integrated with a suite of applications that can be used according to the needs of each company.
With its CRM and ERP functionalities as well as functionalities related to website creation, e-commerce, marketing, HR management, project management, Odoo can meet all needs to increase a company's profitability.