How to set up Odoo ERP?
The fully integrated ERP
An ERP that adapts to all companies
Odoo is a fully integrated software that is more than an ERP. With all its customised functionalities, it fully meets all the requirements of a good ERP software and offers even more.
Odoo is a software that adapts to companies so it can be suitable for all companies (small, medium or large and in any sector of activity), it is configured to meet the specific needs of companies.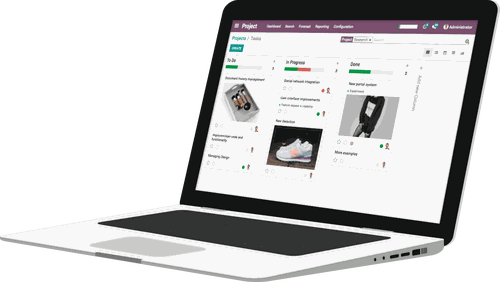 Odoo applications
Odoo offers many applications for sales management , services management, operations management,etc...

Project
Odoo makes project management easier. It is possible to track the progress of projects, manage schedules, deadlines, automate certain actions, provide better customer service, etc....

Helpedsk
Odoo allows to offer its customers a quality and organized customer support. Customers can create tickets directly via the online platform, and they can also access a knowledge base to find the answer to their question.

CRM
Odoo's CRM application allows you to manage your prospects and customers from a modern and intuitive interface. Sales teams will be able to manage their activities, tasks, appointments and opportunities.
To get an overview of all business activities, customizable dashboards are available on Odoo.

Point of Sale
Odoo makes it easy to manage your points of sale (store, restaurant). The application allows you to manage payments, invoicing and accounting.
The point-of-sale application allows you to manage all the steps easily via an intuitive interface that can be integrated on many platforms.

Inventory
Odoo makes it easy to manage inventories and warehouses: double entry inventories, mobile barcode reader, order and delivery management, advanced routing, traceability, etc...
Odoo ERP Deployment
Odoo is an online ERP software that can be installed in several ways. If the company has the necessary skills and infrastructure, it can host the software itself.
Otherwise, the Odoo publisher offers a hosting solution as well as the Odoo partner through which the company will go to carry out its Odoo project.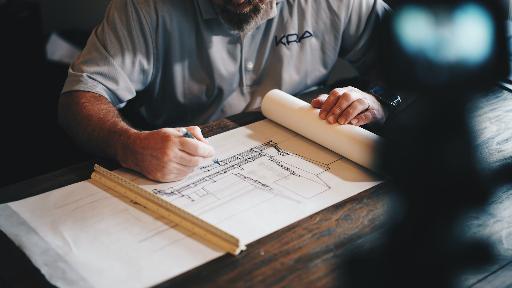 Try Odoo ERP software
Open your free demo of Odoo to test the software and discover its features.