UNLEASH THE POWER OF OPEN-SOURCE ERP SOFTWARE
Take your business to a new level. The Odoo ERP software is the only application you'll need to empower your teams and take full control of operations.
Improve Your Business With Open-Source ERP
Go Faster
Odoo's automation and technology cuts time spent on manual processes
Save Money
With a competitive price point and all-in-one platform, you are sure to save significantly
Make Better Decisions
Take advantage of business Intelligence, real-time updates, and a company-wide view
Scale Easier
Easily add users, applications and functionality as your company and user base grows
An App for Every Requirement
"Between the Odoo apps and the tens of thousands of Community apps, there is something to help address all of your business needs in a single, cost-effective and modular solution: no more work to get different technology cooperating. "

- Odoo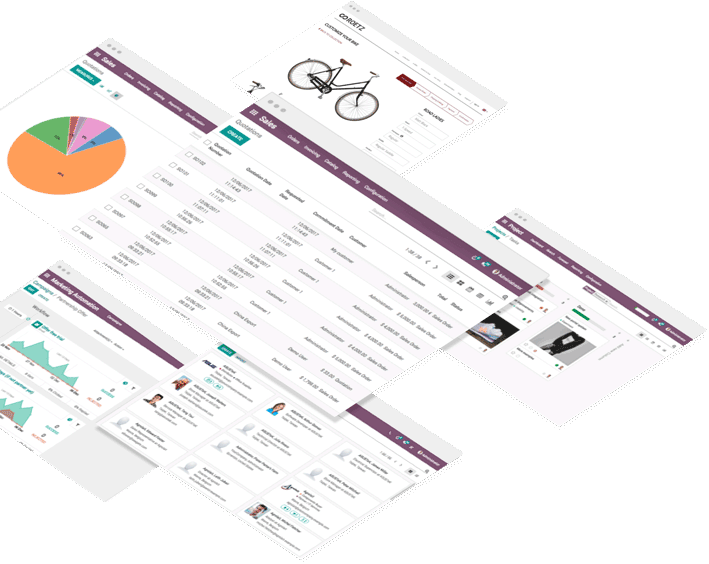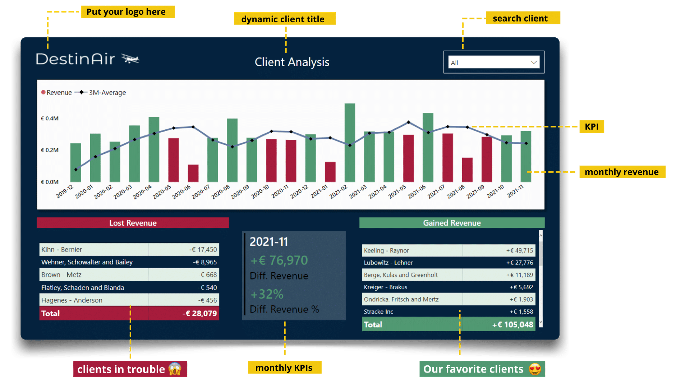 Odoo is an extremely powerful software. The MRP is excellent at automating our manufacturing process whereby our production manager has only to add orders to the system while the system itself creates the PO's, calculates times and helps us to schedule our work.

- Odoo User
Streamline Your Operations








Productivity and Planning
Project

Planning

Timesheet

Field Service

Helpdesk







Warehouse Manufacturing
Inventory

MRP + PLM

Maintenance

Quality

Purchase








Accounting and Finances

Invoicing

Analytical Accounting

Expenses

Documents

Sign
One App to Handle it All
Business Scope
The Odoo ERP software covers a wide range of business needs. Making it a great option for virtually any industry.
User-Friendliness
Odoo is the leader in user interface offering a platform that is intuitive and easy to understand.
Rich Integrations
Odoo's integrated suite of business applications limits the number of applications needed to run your business. Still need another software solution? No problem. Odoo's open-source platform makes software integration easy.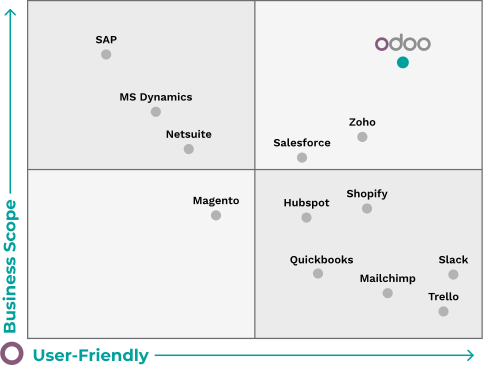 70,000+ companies run Odoo's ERP software to grow their businesses.
Fill out the form below to schedule your demo.