Odoo Silver Partner in India
As a prominent Odoo Silver Partner in India, we offer a wealth of experience in deploying and personalizing Odoo solutions for businesses of various sizes and sectors. Our team of specialists has the necessary skills and know-how to guarantee your Odoo system is adapted to your individual requirements and in sync with your business operations.
Boost Your Business with Captivea: India's Reliable Odoo Partner!
Experience the full capabilities of the Odoo platform with our expert assistance and support, and attain extraordinary growth and accomplishments.
Captivea: Your Go-To Partner for Odoo Implementation, Customization, and Support in India and Beyond!
As an Odoo Silver Partner, rely on us to provide exceptional Odoo solutions to businesses throughout India and across borders.
Refine Your Processes with Captivea: Your Dedicated Odoo Partner in India!
Improve your business operations and increase efficiency with our tailored Odoo solutions designed to cater to your specific demands.
Revolutionize Your Business with India's Odoo Partner!
Explore how our Odoo services have transformed businesses all over India and find out how we can assist you in reaching unmatched success.
ODOO: THE ULTIMATE BUSINESS SOLUTION FOR INDIAn business
In pursuit of the ideal ERP?
Odoo is a comprehensive management software provided by an Odoo Silver Partner based in India. With Odoo, consolidate your business operations, boost productivity, and elevate your enterprise to unprecedented levels.
Looking for an all-encompassing management solution to transform your business?
Odoo is a flexible and extensive business management software with a variety of available modules. Situated in India and possessing a wealth of experience in global Odoo integration, we are equipped to help you streamline your operations and reach your business goals with Odoo.
Exhausted from managing multiple software systems for your company's needs?
Odoo is an open-source platform with a vast selection of business applications, covering inventory management, CRM, project management, accounting, manufacturing, and more. Odoo's versatility and customization capabilities empower businesses with the perfect tools to optimize their operations.
Discover more about Odoo ERP
ASCEND TO NEW HEIGHTS WITH AN ODOO SILVER PARTNER IN INDIA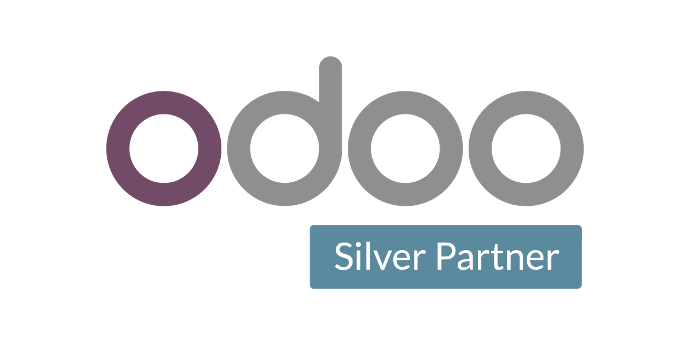 We are an experienced Odoo Silver Partner
A primary advantage of partnering with CAPTIVEA as your Odoo collaborator in India lies in our commitment to providing outstanding service and assistance. We acknowledge that each business is unique and that your needs may shift over time. Consequently, we supply continuous support to ensure your Odoo system remains in tune with your evolving demands.
Schedule a Free Demo Today!
Our Odoo Services
Odoo Implementation
Our dedicated Singapore-based team works closely with you to understand your business requirements and tailors your Odoo system accordingly. Our experts guide you through the deployment process, ensuring a smooth and efficient Odoo setup.
Odoo Integration
Odoo is compatible with a wide array of external applications, including e-commerce platforms and payment gateways. Our proficient team in Singapore can facilitate Odoo integration with your existing systems, ensuring data synchronization and up-to-date information.
Odoo Customization
As a highly adaptable platform, Odoo can be customized to address the unique requirements of your enterprise. Our skilled developers will fine-tune your Odoo system, aligning it with your specific business operations and workflows.
Discover Odoo Customization
Odoo Support
Our team of specialists in Singapore is at your service, providing continuous support to maintain the optimal performance of your Odoo system. We offer a variety of support alternatives, such as phone, email, and remote assistance.
Discover Odoo Support
Odoo Training
We deliver comprehensive training solutions, equipping your staff with the essential skills and knowledge for proficient Odoo usage. Catering to your preferences, we provide both on-site and remote training options.
Discover Odoo Training
We can provide on-site and off-site certified Odoo consultants
Join the Ranks of Satisfied Clients Who Have Thrived with Our Odoo Partner Expertise!
As a certified Odoo Silver partner in India, we can help you streamline your processes and achieve your business goals with an Odoo ERP integration. Contact us today to learn more about how Odoo can benefit your business.