Develop an ITAR project with Odoo ERP
We are ITAR compliant in USA
We know how confidential your data is
As a defense supplier, we know and we understand what privacy and confidential mean. Our job is to provide you, with Odoo ERP, an ERP system fully compliant with ITAR regualtions rules.
We can provide certified ITAR US citizens
Whether it's working on-site at your company or working remotely on our office, we can provide you with ITAR certified American consultants who have been trained on the different ITAR regulations rules.
We developed a documented ITAR compliance program for each ITAR project we are working on
In order to protect datas from the project and who can access it, we develop with you a documented ITAR compliance program and we not sharing these with anyone, even our other subsidiaries around the world.
ContaCt our team of expert for your ITAR project
Fill out this form and we will respond in under 24 hours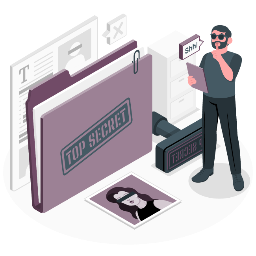 What is an ITAR project and what are the requirements
The International Traffic in Arms Regulations (ITAR) is a set of regulations administered by the United States Department of State that controls the export and import of defense-related or space-related articles and services.
A service provider which works on an ITAR project, as CAPTIVEA, must filled the following requirements:
Only US citizen can work on an ITAR project and have access to datas
The service provider must implement a documented ITAR compliance program with a secure sharing of ITAR data with end-to-end encryption
The service provider must not have violated ITAR compliance regulations rules
They work with CAPTIVEA as an ITAR compliant supplier
Use odoo ERP as an ITAR compliance software
Approved or denied party checks
Manage your database of ATF approved customers with Odoo ERP and make sure your documents and shipments can only go to approved parties.
End to end data encryption
Odoo ERP is able to be encrypted from end-to-end and to protect any contents or datas which are available in your ERP.
Secure document storage
Manage all your documents and who can access what in the same environment with the document application integrated into Odoo.
License application checks
By recording every customer information into the same tool, Odoo ERP will help you managing your customer licensing and resolve any issue linked to.
ITAR customer checks
Verify that your customers are ITAR compliant before send them any documents or shipments become easy with Odoo ERP software
Management of regulated parts
With Odoo ERP, you can control the different regulations rule applied on any product or part of the product