As a sales manager, you are responsible for managing your own tasks as well as the tasks of your sales team. But your job doesn't end there. You must also develop and maintain your customer portfolio. At that point CRM then becomes the best tool at your disposal, that is of course, as long as it meets your needs and adapts to the specificities of your job. So what does the ideal CRM look like?
The Ideal CRM Must Adapt To The Processes of The Company It Serves
Above all, a CRM must adapt to your company, its specificities, its needs, its organization. Today's business context evolves very quickly, so the tools deployed must be able to keep up. They also need to help businesses achieve a higher level of collaboration, an element that has become an essential way of working for many organizations. Being able to link different departments makes CRM a significant asset. Data exchanges between teams are essential to improve a business's performance and efficiency on a daily basis. CRM contributes to this precisely by interconnecting with multiple other business tools such as sales and invoicing. In addition, newer generations of business operators use digital technology on a daily basis, so they'd expect to have a simple, ergonomic and fast tool at their disposal. The ideal CRM of today and tomorrow must fit these criteria. The Ideal CRM Must Evolve With Your Market
In addition to evolving with your business, your CRM must also be able to adapt to changes in your market(s). Companies need to be able to respond and bounce back quickly following industry-changing events. One example of this is when plastic straws were banned for environmental sustainability. Suppliers had to adapt to a situation, that without the proper tools, could have quickly become complex. Let's also look at the trends in product customization. They create the need for having a very agile and complete CRM that allows brands to offer tailor-made services and products. Finally, we can talk about the current health pandemic, which is forcing retail players to develop their e-commerce operations in order to remain competitive. All these events are forcing organizations to review and rethink their business model. Many are realizing the need for very agile and comprehensive technical solutions.
CRM Must be Integrated Into your information system
The CRM must be able to connect to the different tools in your information system. It must be able to communicate efficiently back and forth and adjust to new technologies and solutions. In order to do this, the CRM needs to be very flexible and designed to be quickly adaptable to new uses. Take marketing automation for example. It was not very widespread a few years ago, but now CRM interconnection is basically required to properly run any sort of marketing automation.

Beware of CRMs that are not very scalable or built only with "in-house" developments. This can reduce the durability of the tool. CRM Must Respond to The Evolution of The Sales Professions
Today's sales profession won't look the same as yesterday's or tomorrow's. Once again, your CRM must promote the autonomy of sales representatives, giving them all the information and tools they need to get a 360° view of their customers and their business. The CRM software must also be able to adjust to organizations that are less vertical than in the past, with more flexible access rights as well as management and user-customizable views. 
Sign Up For Our Newsletter 
Newsletters, e-Books and more! Receive all of Captivea's latest content
Thanks for your subscription!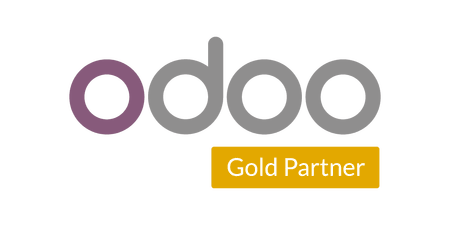 Captivea Odoo Gold Partner
We have extensive experience with working with business management software such as the CRM and being an Odoo Gold Partner makes us a top choice for your next integration project.