Companies that have already started their digitalization will tell you: the path to transformation is filled with pitfalls. There are many obstacles that can potentially destroy an organization's desire for digital transformation. Generally speaking, the following objections can be noted:
"Our operating processes are far too heavy to be transformed."
"We don't have time to transform ourselves."
"Our teams will be resistant to change."
"Digital transformation is not suitable for my industry or the size of my company."

We are not going to dismiss all these fears with a few answers on a case-by-case basis. Through this post, we would like to share some indicators that will allow you to analyze the performance of your digital transformation and remove any obstacles you may encounter. Agility and Customer Focus: The Key Points For Success
The word "agility" is currently a hot topic. A company's ability to streamline its processes, rapidly evolve them, operate in a more cross-functional way, etc. is very telling in a climate of constantly changing markets. For example, reducing decision times and the time required to launch an offer is one of the biggest challenges of digital transformation. These times are therefore excellent indicators of the transition to an agile organization.
But, if digital transformation makes it possible to make changes that are beneficial to the company's internal processes, it's imperative that it sparks transformation that is customer-oriented as well.


The implementation of an agile organization fosters more exchanges and better communication and ultimately allows for a better understanding of customer needs. It also makes quickly responding to these needs possible. An organization that focuses on "customer-driven" digital transformation has a sustainable competitive advantage. The latest studies show that customers are increasingly putting customer service at the top of their decision-making process.
Through efficient data use, digital transformation can also help improve customer experience. For example, analyzing your customer database with the right software gives you fast access to information about your customers' buying behavior and allows you to quickly adjust offers to better suit them.
Aiming For Operational Excellence To Push Further Growth

Digital transformation can turn into a fiasco if you make the wrong choices. It is therefore important to seek operational excellence in each of the decisions you make during your digitization process. Think about processes and how to optimize them: how can they be improved? Is it possible to share certain tools? Can digitalization help break the silo mentality within my company? Operational excellence is measured by several indicators including;

Employee Productivity 

Employee recruitment and retention


the quality of new processes and error analysis 


information system costs 


the influence of innovative development partners
Nevertheless, operational excellence is not an end in itself. Digital transformation must enable business development and extended reach into new markets.

The indicators used to measure the impact of digitization on your business are; differentiation from competitors, the implementation of new digital solutions, and of course the new sources of revenue generated since your switch to digital.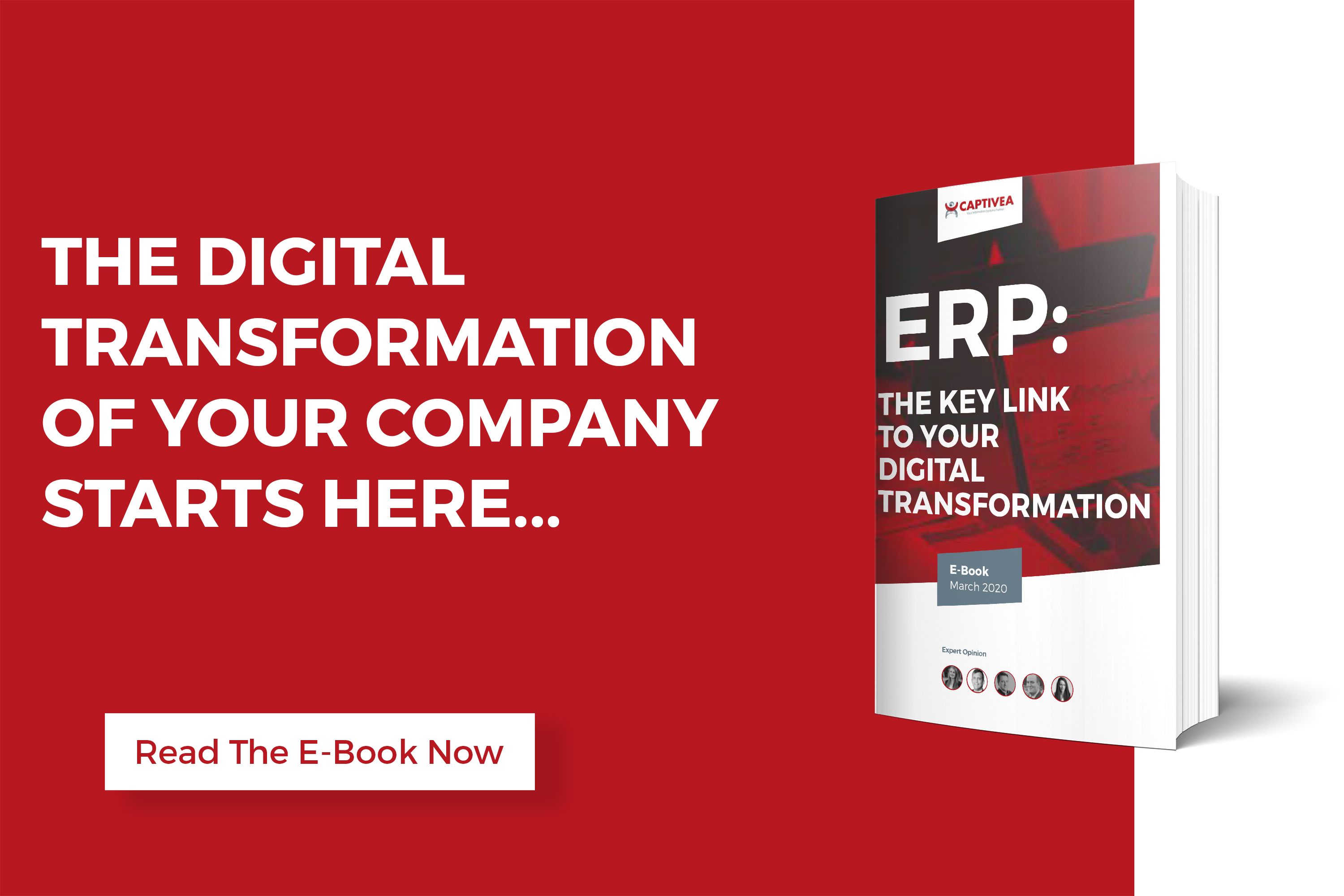 Our Guide To Your Digital Transformation!
To carry out a successful digital transformation, we are convinced that ERP is an essential software solution. In this E-Book, we break down why!
- The Best Software For a Successful Digital Transformation
- Setting Your Company Up For a Quick And Seamless Transition
- The Importance of ERP During Digital Transformation
- Finding The Right ServiceProvider For ERP Integration Into Your Business
And Much More...