Odoo is a flexible management software that can be adapted to any type of company. With 3 million users worldwide and a very extensive application catalogue, this ERP really has nothing to envy to the others.  If anything its the opposite....
Tools for sales people with Odoo
The SALES part of Odoo presents features allowing: 
online quotation management
management of points of sale Odoo and CRM
Odoo is not only an ERP, it is a fully integrated tool that allows you to manage your company in its entirety, including sales management. It features a very interesting CRM application, which in addition to being fully integrated with the ERP, offers a quality customer experience and customer relationship.
To facilitate decision-making, Odoo provides a global view of all the company's activity: forecasts are accurate and Odoo has customized dashboards, reports and many graphs updated in real time.To facilitate the work of the sales teams.
Odoo has nearly thought of everything, allows you to plan tasks, and activities based on sales scripts established upstream.
With Odoo everything is automated and easy, for a pleasant user experience.  In addition it is able to monitor its objectives and evaluate its performance.
Odoo: Quotation management and online business management.
With Odoo, you can manage the entire sales process from the creation of the quote to the signature of the quote, everything happens online! It helps sales teams save time!
Quotes are created from the platform, easily, via a dedicated interface that allows you to drag and drop quotes to layout with your company images.
Converting the quotation into an order form is very easy, as is tracking the contract and  invoicing! Odoo and billing system management
After managing quotes and purchase orders online, Odoo allows you to go directly to invoicing! Invoices are sent directly from Odoo, by email in PDF format. E-mails and invoices can be easily formatted and adapted to your organization's graphic identity.
With Odoo your invoices can also be paid online: online payments via many platforms, (Paypal, Ingenico, Stripe to name a few) are possible on Odoo.
With Odoo it is easy to track invoices issued, paid, unpaid, and to link them to movements in your bank account.
Odoo and billing system management
Managing subscriptions with Odoo is simple. Recurring invoices are sent automatically via Odoo and paid online! Odoo with electronic signature
A solution to reduce the amount of paper and not waste time: the electronic signature.
With Odoo it is easy to electronically sign all types of documents and also to track them. What a time saver: no need to print, sign manually, scan, and then return the document! Documents are secure, messages can be encrypted, only authorized persons can access them.
Odoo and point of sale management
Do you have a point of sale system and are you looking for a fully integrated solution to manage all your interactions? Don't look any further, you've found it, Odoo offers exceptional functionalities to manage one (or more) points of sale.
The point-of-sale management app is compatible with all types of media, is accessible offline or online, and allows easy inventory management.
Combine with Odoo barcode readers, cash registers, scales, receipt printers, and card readers to make it easier to manage your point of sale.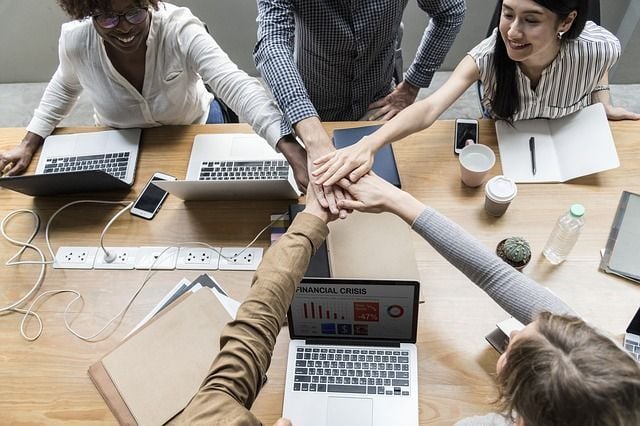 The "SALE" application of the Odoo software has many advantages. Odoo is not only an ERP, it can do even more for a company!
Discover in our future articles how Odoo facilitates online activity, and also how Odoo allows the management of operations and the management of productivity tools...