Odoo has outdone themselves once again. This time with their newly released version of the Odoo ERP Software. Odoo 14 is here! Titled the most clever Odoo ever, Odoo 14 is the most aesthetically pleasing and intelligent version of Odoo to date. If you read the Odoo 14 roadmap you will recognize many of these previously "expected features." Here are some of the main updates found in Odoo 14.


New Features of Odoo 14 :
The Website Builder module has been revamped

The ability to create automatically updated reports and spreadsheets

The menus for the Inventory and MRP have been upgraded and new smart warnings have been added

Odoo's built-in POS is now 100% mobile-friendly

A new and improved Events App, engaging and suitable for online events

Data Cleanng Module

This update demonstrates how Odoo takes into account the needs of its user-base, making sure to focus on making changes that will improved usubilty again and again. With various updates across multiple odoo modules including e commerce, accounting and project, this update means we'll be able to offer our customers more powerful features to manage their business.

Let's take a look at this update's highlighted features.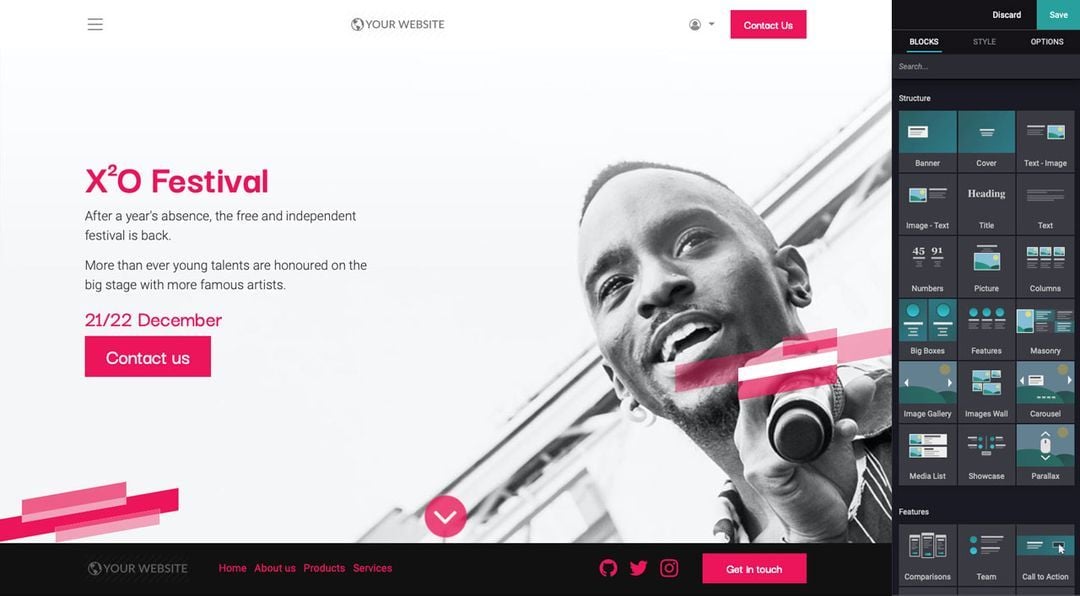 Odoo 14: The New Website Builder
Beautiful adjustable and responsive themes, lively shape designs, easy image optimization, photo filters, HTML modifiers an more. Odoo's latest Website Builder is more intuitive, there are more options, customizations, widgets, and blocks to help build your website. Odoo 14 has a more understandable blog interface and SEO features for sharing your content across the web and ranking well in search results. There are also several new snippets such as the new countdown and product catalog snippets. The New Website Builder is just one of the great new features of Odoo 14.
New Snippets in Odoo 14:
Countdown

Chart

Table of Contents

Product Catalog

Dynamic Snippets.
Online Events With Odoo 14
If you attended this year's Odoo Experience then you are already with this new feature. Odoo's event module now allows you to host events directly within Odoo. Create virtual conference rooms, engage your attendees with quizzes, surveys, and magic buttons all while broadcasting your tracks live thanks to Odoo's Youtube broadcast integration. And why just host one event? Thanks to the modules' new "Registration Desk" mode you can run multiple ongoing events at once!

Odoo's live event broadcasting features are a direct response to the "new normal" and sure to be very powerful too for hosting virtual events in the future! Move Over Excel: Odoo 14 Spreadsheets
Report and documents have been taken to the next level in Odoo 14. Odoo now comes with a built-in intelligent and Integrated spreadsheet app that lets you quickly create automatically updated reports and spreadsheets. With cross app integration you will be able to access this new feature across various modules including; Expenses, CRM, Accounting, Inventory, Sales, Timesheet, Project and more. Spreadsheets are one of the most widely used tools in any industry, so this addition was much needed. No more exporting to external software. And let's not forget the new Data Cleaning module that helps stay on top of the data in your organization. Clean out those duplicates and incomplete pieces of data! Inventory And Manufacturing New Features In Odoo 14
Improve performance and make modifications at a moment's notice. Quickly making changes and prioritizing orders on the fly is now possible in Odoo 14. Both modules are more user-friendly and fluid thanks to some well need menu changes. Inventory forecasting, barcode functionality, and automated stock actions are also Improved. The modules have new product availability and forecast reports to help determine when your production parts will be available.
With Odoo's new Advanced Manufacturing Planning, you will never run out of stock items. Enjoy the benefits of real-time replenishment reports, real-time reordering rules and a real-time Master Production schedule, all in Odoo 14! Odoo 14 Upgraded POS system 
Whether it's for e commerce or your brick-and-mortar store, by popular demand, the Odoo 14 POS interface is 100% compatible with mobile devices. Products from your product catalog can be reconfigured on the fly and the way paying with multiple payment methods works in Odoo 14 works better than previous versions thanks to an improved payment interface. An exciting new feature is the product configurator in Odoo's POS. In Odoo 14 you can configure \ your products on your POS sales screen to offer customizable products throughout your store. 
Odoo also now has easy to install Payment Terminal Integration and is working on adding even more payment methods to the ERP system. And to top it all off, Odoo's POS now gives you the option to add a tip after confirming payments!
The list of all the new Odoo 14 features goes on and on...
In the new version of Odoo, you will find data cleaning, enhanced product list, a new version of the website builder and much more, the list doesn't end. Other great new features of Odoo 14 include Outlook integration via the new Odoo for Outlook Plugin. Imagine being able to extract contacts and create opportunities straight in Outlook and have them automatically transferred to Odoo. With Odoo 14 this is now possible. Giving project collaborators feedback is now easier than ever with Odoo's new Peer Feedback Forms. Appraisals have also been improved.
Having trouble with timesheets? The module is now much easier to navigate with the addition of hotkeys, optional fields and the option mass validating times. 
Keeping tabs on your suppliers is more automatic thanks to supplier reminders, you can also get up-to-date on-time delivery ratios to quickly get delivery information when you need it. No more late deliveries because of limited supplies.
When it comes to sales you can now select if a country, state, and zip are required to compute taxes on e commerce and Sales.

Improved product list view that can be displayed in the product catalog website snippet As you can see Odoo 14 has many great new features, and we cannot wait to introduce them to our clients. But this is just a fraction of what the new Odoo 14 has to offer. For a complete list of all the updates and new features of Odoo, take a look at the Odoo 14 release notes.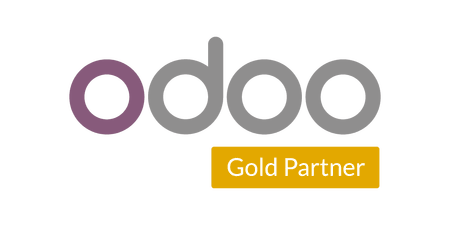 Captivea Odoo Gold partner
Captivea is an Odoo Gold Partner and we are ready to assist in your migration or implementation of Odoo 14. We have years of experience in the implementation the Odoo ERP business management software.