Start your Acumatica Cloud ERP project
Why choose CAPTIVEA for your Acumatica ERP project


WE ARE GLOBAL - NORTH AMERICA, EUROPE & ASIA

We have a global presence and appreciate the opportunity to share our diverse cultural experiences. This attribute distinguishes us, and we can support you with Acumatica Cloud ERP for both international and local projects.
WE ARE CERTIFIED ACUMATICA VAR PARTNER
As an Acumatica Partner, we are certified, stable, and experienced. Our clients are ensured a reliable and trusted partnership.
WE HAVE OUR OWN METHODOLOGY TO ENSURE YOUR ACUMATICA PROJECT
With over 15 years of experience in ERP integration, we have developed our own project methodology that has been approved by over 300 satisfied customers for successful ERP integration projects.
YOUR SUCCESSFUL ACUMATICA PROJECT STARTS HERE!
A top-tier solution requires an exceptional Acumatica VAR partner! Achieve genuine solutions, go live faster, empower your team, and take full control of your Acumatica ERP system with Captivea's implementation services!
Fill out this form and we will respond in under 24 hours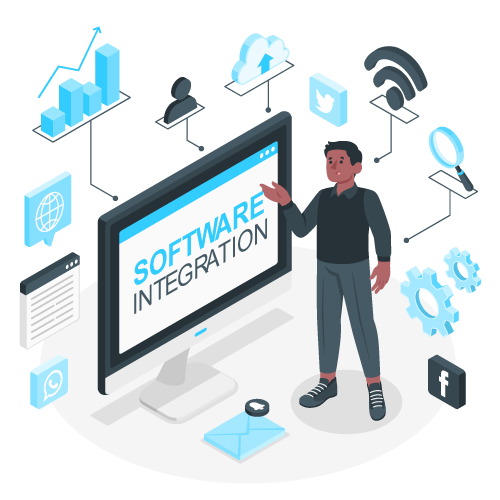 Why choose ACUMATICA for your ERP project
Acumatica offers a modern, cloud-based ERP solution that is both flexible and scalable, making it an excellent choice for businesses of all sizes. T
he platform offers a comprehensive range of features and functions, including financial management, project accounting, inventory management, distribution management, manufacturing, and more. Acumatica's modular design allows businesses to add or remove functionality as they need it, ensuring that the system can grow with the business over time.
Acumatica also provides a mobile application that enables users to access the system on the go, providing real-time access to critical business information and improving productivity.
Finally, Acumatica is a cost-effective ERP solution, with a transparent and predictable pricing model. Businesses pay for what they use, and there are no hidden fees or charges.
Overall, Acumatica provides a flexible, scalable, and cost-effective ERP solution that can help businesses of all sizes streamline their operations and grow their bottom line.
Captivea, the best VAR partner for your acumatica project
Captivea is the best Acumatica VAR Partner for your ERP project because of its proven track record of delivering successful ERP solutions to businesses of all sizes across different industries. As an experienced Acumatica partner, Captivea offers a comprehensive range of services, including consulting, implementation, training, customization, and support, to help you get the most out of your Acumatica investment.
3
CONQUERED CONTINENTS
We can work on your Acumatica project in North America, Europe and Asia!
+100
HAPPY EMPLOYEES
All our employees will enjoy support you in your Acumatica ERP project!
+15
YEARS OF EXPERIENCE
We integrate and implement ERP since more than 15 years!
+300
SATISFIED CUSTOMERS
We are proud to have supported more than 300 customers in their ERP project around the world!