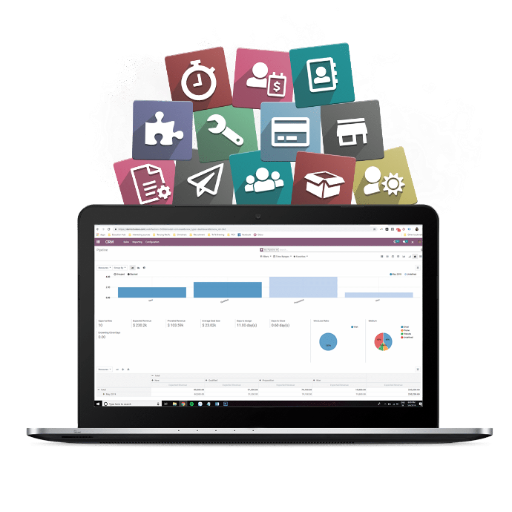 Odoo : best business management software
We have been supporting companies in the development and success of their CRM and ERP software since 2007.
We are Odoo Gold Partnerand we have chosen to become a partner of this editor to offer our customers one of the best business management software on the market.
Learn more about Odoo
Odoo-Shopify Connector
Shopify is a platform to create and manage your online store. It is a software solution that allows you to create a business, promote, sell, and ship your products to customers. But how to account for all your inventory, sales, deliveries, ... when you use Odoo as your ERP software? An Odoo-Shopify connector exists for that.

What you can do with the connector
With this connector users will be able to synchronize all products, customers, orders, payments and much more from Shopify to Odoo. You will be able to process all your orders in Odoo with improved shipping, warehouse, and account management. With this application, you will be able to have advanced features like warehouse, accounts and shipping, purchases. You will have access to the contacts of all your customers directly in Odoo. Thanks to this association, the accounting will be done automatically on Odoo by managing all your transactions and orders. You will have to configure all this at the beginning. You will also be able to manage all your orders in Odoo, by planning your deliveries, by seeing where they are, ... Manage also easily your stocks in Odoo with the detail of the remaining stock of each product and each range. You can manage your purchases in Odoo and the effect on the stock (after the purchase) will be automatically synchronized with Odoo.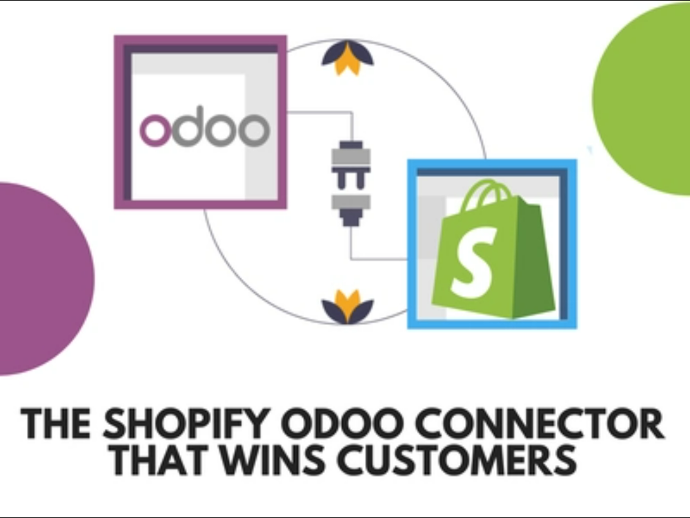 The steps to deploy the Odoo-Shopify connector
Analysis of the need
What data must be transmitted between odoo and shopify.
Purchase of the connector
Installation on a recipe base by connecting with a test shopify (copy of the real shopify)
Test by the customer
Corrections if necessary
Odoo e-commerce module
If you don't have an online store platform yet, the Odoo e-commerce module could be of great interest to you. Get a ready to use and incredibly beautiful online store. Thanks to building blocks, create custom designs and customize your pages and products to the maximum to get a unique brand image. Payment is integrated with multiple online payment methods, as is shipping. Captivea will be happy to assist you in integrating the Odoo e-commerce module into your business.
Benefits of Odoo Shopify connector
Customized pages and designs with a professional look
Integrated payment
Paypal, Ogone, Adyen, Buckaroo, Authorize.net, PayUmoney, Stripe and SIPS Wordline
Third Feature
UPS, DHL, FedEx, USPS and more ...
For any further information on the Odoo-Shopify connector or the e-commerce module, please contact us :
Contact Us