Odoo Integrator
Odoo integrator: Captivea is an Odoo integrator
Captivea is an Official Odoo integrator for 9 years. We do Odoo integration for our client.
We are global and can do Odoo project all around the world

You search the best Odoo Integrator ?
You find the best !
Captivea deploy CRM and ERP for our client for 13 years. We are an Odoo integrator and we can help your company for analysis, customizations, training, support, maintenance and hosting. Our team will bring you value for have a better use of Odoo and Adapt the software to your need.
What is a good Odoo integrator ?
It's an integrator who has the necessary product skills to advise and support you in implementing Odoo software in your company.
So check the abilities of the Odoo inequality provider you choose? Does he have any references? How many projects has he completed? Does it have a trained and efficient technical team on Odoo to carry out the developments, the configuration on Odoo?
Once you have validated all these points, it is time to start working with the integrator. That is to say, the service provider you have chosen will help you define your needs, define what features you need in the software, what modules and applications Odoo will need for your company.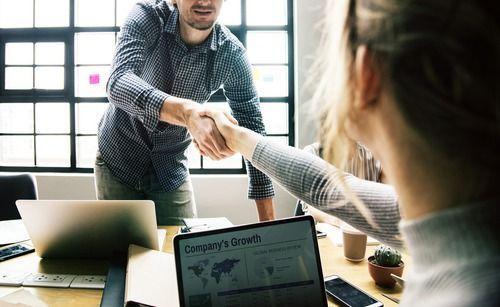 Odoo Integrator: Captivea is an Odoo integrator and supports companies in the implementation, integration, deployment and configuration of Odoo.
Present us your project.