Odoo ERP business management software
The all-in-one business management software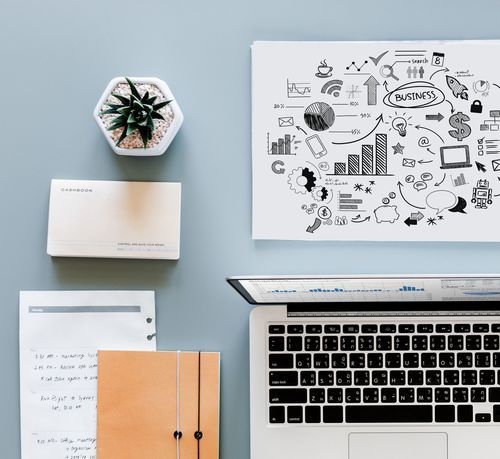 What is this ERP software?
Odoo is a suite of applications to improve a company's productivity and profitability.
The applications developed by Odoo allow to cover all the services of a company with an application for sales, warehouse management, accounting management, marketing, human resources management, point of sale management, project management, production management.
There are more than 10,000 applications for the Odoo ERP. Applications developed by Odoo or available on the Odoo app store.
Who is this software for?
With all the features available in Odoo, the business management software can be used by any type of company: small, medium and large.
This is the advantage of this software, it can be fully customized to meet the needs of the company regardless of its activity or size.
Odoo meets the needs of each company, the different applications can be installed on demand and according to the needs of the company.
Odoo will also adapt over the long term because it is a business management software that grows, evolving with the company.
Why use Odoo ERP?
The objective of all companies is to win customers, increase profitability and profit, so it is essential to have software that allows you to monitor the company's objectives and help it achieve them.
With the Odoo ERP, the company has software that can be adapted and customized according to the company's processes. This saves time, increases productivity, improves customer satisfaction and improves the quality of work provided.
How long does it take to implement this ERP software?
The implementation of this software is very fast. All you have to do is define what the company's needs are, what applications are essential for the company. And then to integrate the customization and make the settings with the Odoo studio.
Then the software can be quickly deployed and the company can use it and train its teams.
For these implementation steps, it is recommended to consult an Odoo partner integrator who is experienced in implementing and successfully implementing Odoo. This integrator will be able to guide the company in adapting the software to its processes, in the configuration, in the training of users.
Try Odoo now
Try the software now to discover its intuitive interface and functionality