comparison between odoo & sap
What are the differences between these two business management software?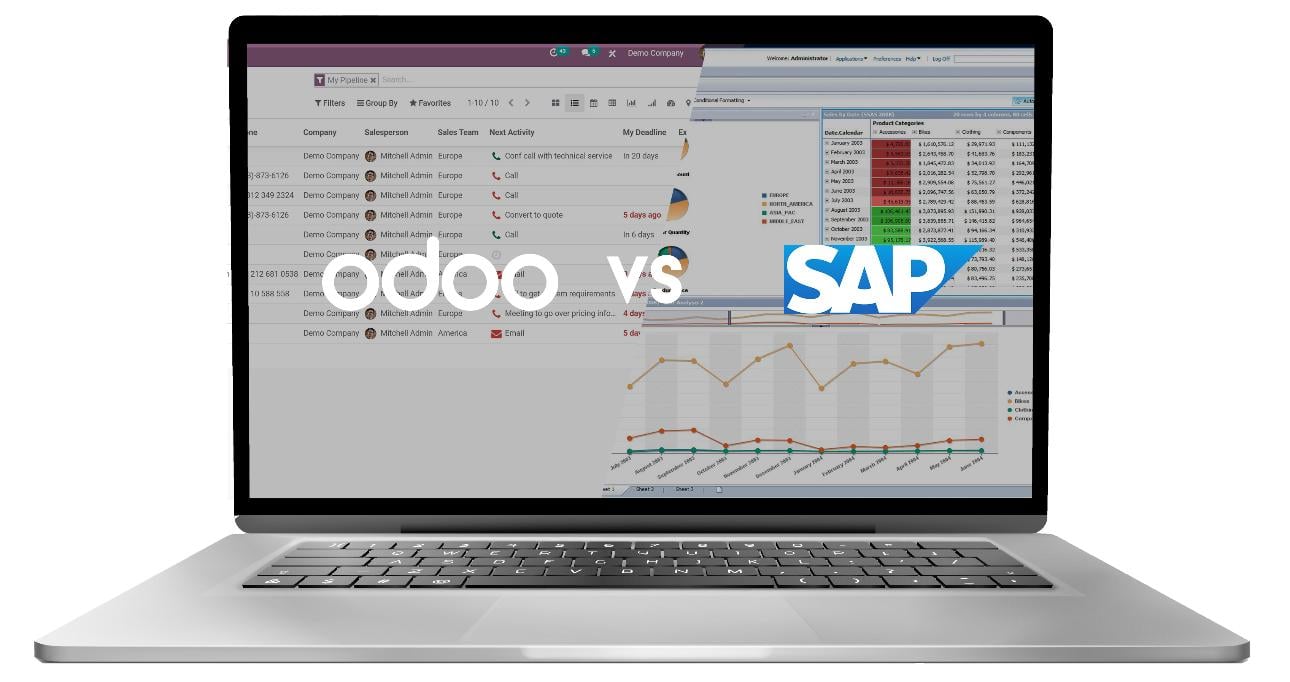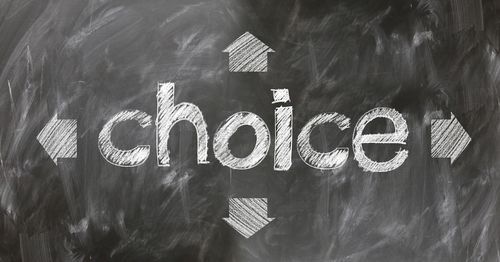 Odoo
Odoo is an open-source ERP software that offers a suite of applications for various business functions, including sales, accounting, project management, inventory management, and HR management. One of the key benefits of Odoo is its flexibility and customization options. It allows businesses to add or remove features as needed and offers a modular approach to implementation. Odoo has a user-friendly interface, making it easy for employees to use and navigate.
Another advantage of Odoo is its affordability. As an open-source software, there are no license fees to pay, which can be a significant cost-saving for businesses. Odoo also offers a range of integrations with other applications, making it easier to connect with other systems you may be using.
Know more about Odoo on odoo.com
SAP Business One
SAP Business One is an ERP software designed for small to medium-sized businesses. It offers a range of features for various business functions, including financial management, sales, purchasing, inventory management, and production management. One of the key benefits of SAP Business One is its scalability. It can handle growing businesses and can be customized to fit your specific needs.
SAP Business One is also known for its integration capabilities. It can be easily integrated with other SAP solutions, as well as third-party applications, such as Salesforce and Microsoft Office. This makes it easier to manage all aspects of your business from one central system.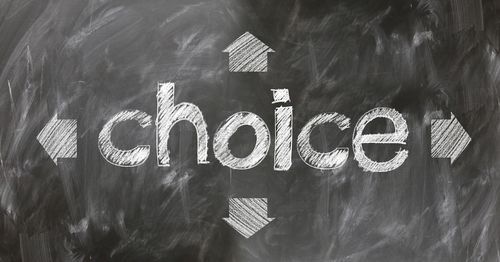 Odoo vs SAP
Which ERP is better for your business?
The answer to this question ultimately depends on your business's specific needs and requirements. Both Odoo and SAP Business One offer a range of features and benefits that can help your business grow and become more efficient.
If your business is looking for an affordable, customizable, and flexible ERP software, then Odoo may be the better choice. However, if you're looking for a scalable ERP software with strong integration capabilities, then SAP Business One may be the way to go.
Ultimately, it's important to consider your business's specific needs, goals, and budget when choosing an ERP software. Working with an experienced ERP consultant can also help you make an informed decision and ensure a successful implementation.
The questions to ask yourself to choose between Odoo and SAP
The questions to ask before choosing between Odoo and SAP:
Which features the company needs?
Will the software be able to evolve with the company's growth?
What are the implementation costs and what are the annual costs?
What are the deadlines for the software to be operational?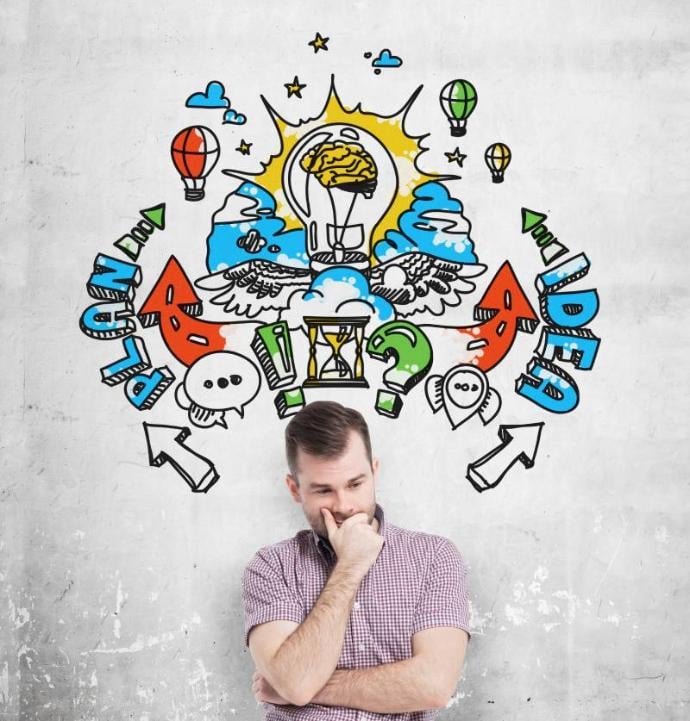 discover more about sap and odoo
FOR WHO ?

Overall, Odoo and ERP software cover all the needs of companies.
SAP is particularly suitable for large companies, but also offers a simpler version for medium-sized companies.
Odoo is aimed at all types of companies: small, medium or large.
This difference is due to the fact that Odoo is a modular and flexible software that can be adapted to all companies. They work with the principle of applications that are activated or not depending on the needs.
Odoo has thirties of basic applications, but in the Odoo apps store, there are thousands of applications (free or paid) that can be easily installed.

THE PRICE ?

Odoo has the advantage of being an economical software compared to software with equivalent functionalities.
According to Odoo.com, the annual cost of using Odoo for 50 users is USD 75,000 and USD 282,625 with SAP business one.
SOFTWARE IMPLEMENTATION ?

Odoo is modular and easy to configure. It can therefore be installed quickly in a company and then it can evolve according to its needs.
SAP also allows the software to evolve according to the growing needs of the company but it will take longer to configure and implement in the company.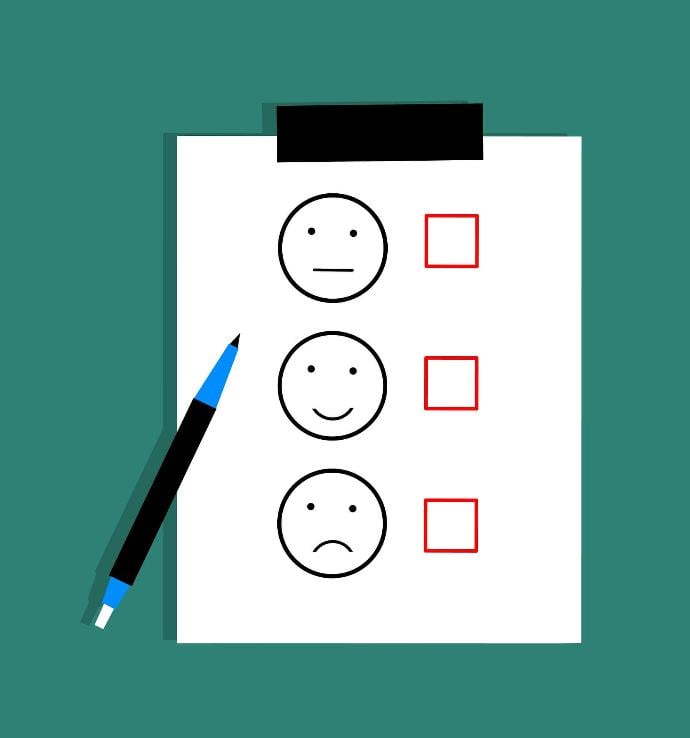 To conclude about SAP vs Odoo
Both software have their advantages and disadvantages, Odoo with its low cost and flexibility for the advantages but which unlike SAP is a younger software.
And SAP with its notoriety, its experience for the benefits but which will be more expensive and longer to implement.
Captivea's ERP experts can help you choose between SAP or Odoo.
Contact us now
More Odoo ERP Comparisons