Schedule an acumatica demo with an expert consultant
Appreciate Acumatica cloud erp


LEARN THE BASICS OF ACUMATICA CLOUD ERP
At the beginning of your demo, we'll guide you through the basics of Acumatica Cloud ERP and demonstrate its user-friendly interface. We want to make sure that you understand the software before exploring its features.
CUSTOM DEMO TO YOUR BUSINESS
We'll tailor the demo to your specific needs and show you how Acumatica Cloud ERP can benefit your organization. We will use scenarios similar to your business processes, so you can see firsthand how Acumatica can improve your workflow.
TRY ACUMATICA WITH A FREE TRIAL
Experience Acumatica Cloud ERP for yourself with a free trial. You will have administrative access to all of Acumatica's features and functionalities, and can test it out as much as you need. Our team will be available to answer any questions you have and provide guidance during the trial.
Contact a certified VAR acumatica partner for your acumatica demo
Fill out this form and we will respond in under 24 hours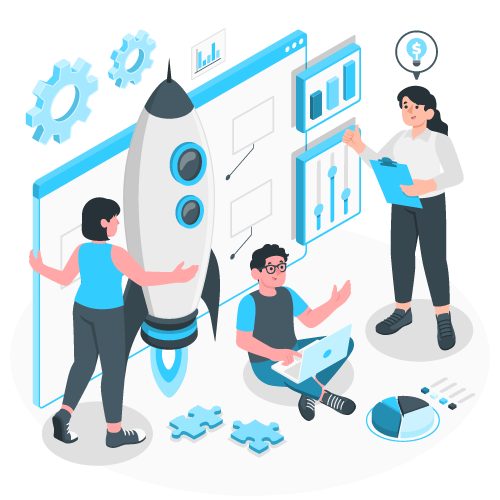 The process of an acumatica demo
At the beginning of an Acumatica demo, we will show you the basics of the Acumatica Cloud ERP software and demonstrate how easy it is to use. It is designed to be intuitive and straightforward, but we want to ensure that you understand it before we start exploring the features.
Next, we will show you the modules that are most relevant to your business needs. We begin with an illustration of a customer journey that closely resembles that of your organization so you can see how Acumatica will work for your team. We will then give you a demonstration of the modules that are most relevant to your business, such as Financial Management, Project Accounting, Distribution Management, Manufacturing Management, Retail-Commerce Management, and Service Industry Management.
At any point, you can ask us to pause the demo if you have a question or if you want to take a closer look at a specific feature or module. We also do a question and answer session at the end of the Acumatica demo. Additionally, you can continue to explore Acumatica with a free trial version, where you will have administrative access to all of Acumatica's amazing features.
Outcomes after Acumatica demo
After an Acumatica demo, there are three possible outcomes:
You are convinced that Acumatica Cloud ERP is the right solution for you: We will provide you with a quote tailored to your specific needs and requirements. If you're happy with it, we can get started right away.

You still have questions or want to see more: We can schedule another demo and dive deeper into the features of Acumatica. Our team of experts is always available to provide you with the information you need.

You are not convinced: While we strive to provide the best possible Acumatica demo experience, we understand that it might not be the right fit for everyone. In this case, we can explore other options that may better suit your business needs.