Odoo review
Our feedback on the software
Odoo Review: The fully integrated business management software

Odoo: best business management software
We have been supporting companies in the development and success of their CRM and ERP software since 2007.
We are Gold Odoo partner and we have chosen to become a partner with this publisher to offer our customers one of the best business management software on the market.
Why we have chosen to offer Odoo?
Our opinion on Odoo
Ease of use
With its modern and intuitive ergonomics Odoo is a software easy to learn, easy to use. Odoo users become autonomous very quickly on the use of the software. All the features like accounting, website creation, e commerce and dozens of others are quick to understand and train on. So all this helps every user to work easily with all online features on Odoo.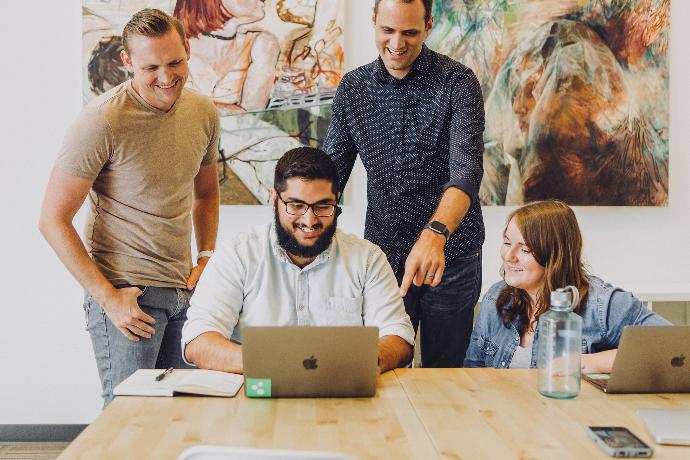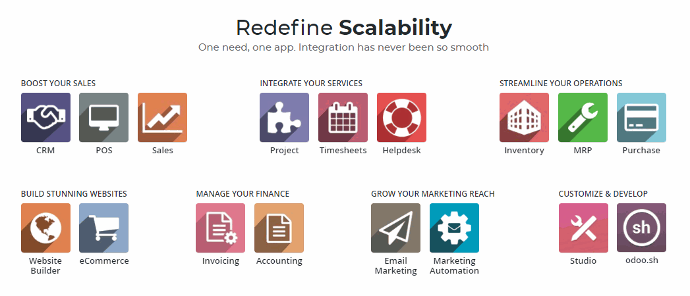 Scalability
Odoo offers many applications to meet the needs of each department of the company (crm, accounting, billing management, sales, purchasing, website, ...). Innovation is placed at the center of Odoo, which is perpetually renovated in order to respond more and more precisely to each company.Companies using Odoo are satisfied with bringing together in a single software package activities that were previously managed by several software packages.
Prices
Odoo software is affordable in terms of price. The cost of the licenses remains well below the price of its competitors, which is an important factor in the choice of the software. The price differs according to the number of users and hosting. Managers who choose to use Odoo are satisfied to have software as powerful as the big names of the business management software market at a lower cost. The quality-price ratio is therefore very interesting for a company.

See Prices
Development
Odoo is an open source software, so it is easy to make additional developments if necessary. Odoo evolves over time as the community helps update major applications. A community of more than 1500 active members contribute to this perpetual development.

Powerful
Odoo is one of the most powerfull and performing ERP software on the market. It is therefore logical that it has established itself as one of the best business management software in the world.