Going Beyond Odoo Success Packs
Captivea goes further than your ordinary Odoo Sucess Pack. Our teams focus on an exceptional customer experience to lead your Odoo project to success and beyond.
Maximize Your Odoo ERP With Top Level Odoo Support Services From Captivea
Data + Database Migration
Set-Up and Implementation
Daily Maintenance and Updates
What is an Odoo Sucess Pack?
Odoo Success Packs gives customers access to a dedicated Odoo consultant that provides several premium services.
odoo assigns all projects a dedicated project manager for your Odoo project that will continuously assess your project requirements and tailor each Odoo app to your specific business needs. Each consultant provides training for the Odoo apps and how to best use them to grow a business. Those who opt for custom apps in their service requirements will also get assistance for creating customized Odoo applications and modules.
Customized Apps Require Odoo.sh
These packages are separated based on time. The times allocated in each reflect the estimated amount of time a project will take based on the number of modules, users, and custom developments required for the project. To learn more about Odoo implementation visit our guide page on Odoo Implementation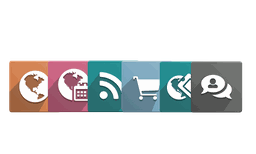 What is a Dedicated Odoo Advisor?
How your dedicated advisor will contribute to the success of your Odoo project.?
As a best practice, consultants analyze a business before implementation. The purpose of this business analysis is to find areas of the business that have issues and identify how an ERP, in this case, Odoo, can be best used to improve these areas of operation.
Odoo typically handles project and database configuration and coaches clients on how to use Odoo. Odoo organizes this service remotely via phone call or video call. During these calls, the consultant will carry out a more in-depth analysis of your needs to see what can be improved within the existing functional possibilities of existing Odoo modules. Odoo provides training material as well.
Does Odoo Include Customizations in Its success packages?
What if I have custom requirements that require development and ad hoc integration?

Sometimes companies have more detailed requirements and advanced needs. These may requirements may come in the form of custom-built Odoo modules, third-party integrations and data migrations from legacy business management systems and can be handled directly through Odoo or with an official Odoo partner.
Odoo direct clients are charged per day of consulting.
Odoo partners vary in service rates. They usually charge for their services per day of consulting or per number of developments.
Who should Use Odoo Sucess Packs?
Odoo Sucess Packs come in four different tiers: Basic, Standard, Custom and Pro. The numbers available in each package are 25, 50, 100 and 200 respectively.
The Odoo Sucess Packs From Odoo offers a great service for many companies just getting started with Odoo, however, it may not be great for all companies, especially if they require a more personal project approach.
This is why here at Captivea we have moved away from the traditional package-based model and instead revolve our processes heavily around the needs of our customers and provide a beneficial and positive customer experience. A premier Odoo Gold Partner, Captivea offers project management services, Odoo developments, training, and on-premise installation and integration services. To learn more, contact us by filling out ourcontact us form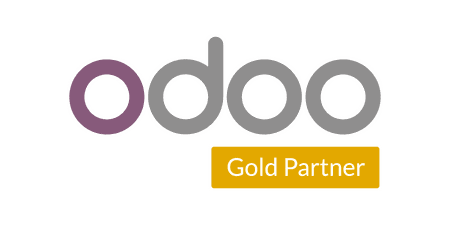 50,000+ companies run Odoo to grow their businesses.
Partner with us and get the most out of your Odoo ERP