Odoo integrators in USA
An Odoo integrator in the United States to successfully deploy Odoo
Odoo is the best solution!
For companies that want to implement powerful, flexible, customizable and scalable business management software choose Odoo : the best solution.
Odoo is a software published by a European company and which makes its place on the American market. Odoo is used by more than 3.7 million users worldwide, has 500 employees and 1250 partners (key figures as of January 2019).
Odoo is for all companies: small, medium, large and large and in all sectors of activity. No jealousy! Odoo is a software that can be easily customized to meet the specific needs of all companies.
Odoo software covers all the services of a company: sales management, marketing management, HR management, accounting management, invoicing management, project management, inventory management, point of sale management, inventory management, etc...
Odoo works as apps to install. Thus the software only has the bricks that the company needs. And when business needs change, simply install a new application to choose from thousands of available applications. And if the application does not exist, simply develop and install it.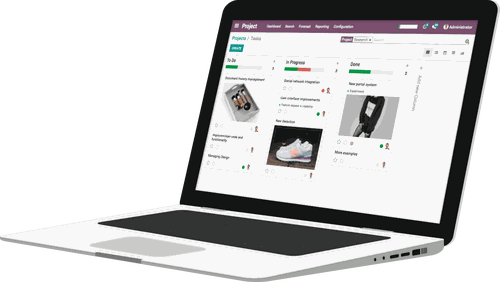 Set up Odoo with an integrator
To support companies in the implementation of Odoo, Odoo integrators are in the best position. Indeed, thanks to their knowledge and expertise on Odoo software, Odoo partner integrators ensure the success of the software implementation in the company.
Captivea is an Odoo partner integrator since 2012 and has supported many companies in the deployment of business management software.
Captivea's experienced teams are efficient and with their quality approach offer solutions to business problems with the implementation of Odoo.
The integrator is involved at all stages of the Odoo project: configuration, customization, training, support.
Our customers in Europe and the United States are very satisfied with the quality of our services and work.
Odoo is a fully integrated business management software
Created by a European company this software is perfectly adapted to the American market, and is used all over the world, is available in more than 75 languages, and manages multi-currencies.
Odoo has offices in the United States (San Francisco and New York) as well as Belgium, Luxembourg, India and Hong Kong, and has 500 employees, 1250 partners and 3.7 million users.
The software provides users with professional applications to meet the needs of any business.
Odoo offers 30 standard applications (which can be customized) as well as a catalogue of more than 16000 applications developed by contributors from the Odoo community.
Certified Odoo partners around the world are experts in deploying the Odoo solution.
You can find a list of the nearest Odoo partners directly on the Odoo website.
The Odoo integrator supports companies in the successful implementation of the software.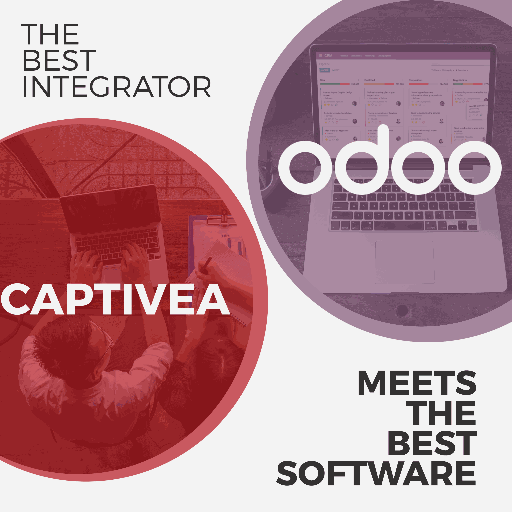 Odoo Integrator : Captivea
Captivea is an Odoo certified partner. We have successfully supported many companies in the realization of their business management software project.
We are involved in all stages of software integration: needs definition, software configuration and customization, user training, customer support, product development, etc....
Our teams of experts (project managers and certified developers) provide their expertise, knowledge and experience to companies that want to increase their profitability with Odoo.
Captivea is an international company with offices in the United States and Europe (France). Our customers in Europe and North America trust us and are satisfied with our support.
Our objective is to help companies increase their profitability and ROI with the implementation of customized business management software.Write one or two paragraphs describing your product or services. To be successful your content needs to be useful to your readers.
Start with the customer – find out what they want and give it to them.