Odoo inventory
Maximize your warehouse management efficiency with Odoo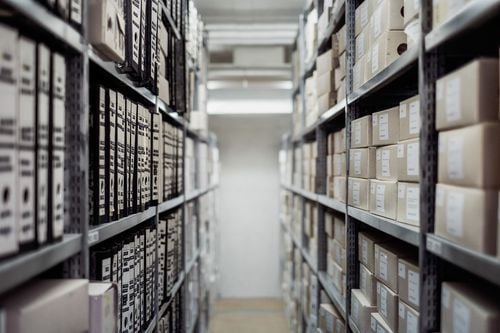 How to manage inventories, stocks, warehouses with the Odoo ERP?
Odoo is a modern ERP that allows you to manage all the interactions of a company to increase its profitability.
Odoo is an all-in-one software in which you can use as many features as you need. Odoo is a suite of applications fully integrated with amazing warehouse management features.
It is easy to manage your inventories, stocks, warehouses or warehouses with this business management software.
Odoo inventory: Discover the main features
Manage stocks with the double entry inventory that allows you to track all the information of a product from the supplier to the customer from an intuitive, modern and mobile interface (with a barcode scanner).
With this inventory management software, it is also possible to manage multiple warehouses. You can manage and follow your delivery orders and your incoming shipments. It's very easy to use.
This inventory software allows you to manage basic operations such as delivery notes, inventory adjustments, receipts, packaging, scrap, inventory transfers.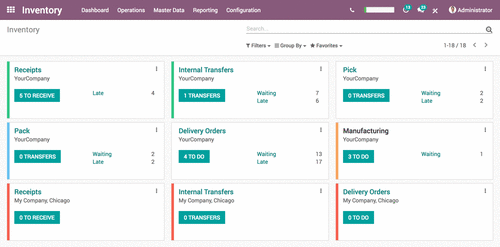 The follow-up of orders, products
Odoo inventory allows you to track delivery (links with suppliers), track each order process, automate transfer orders, define storage strategies in companies.
Other functionalities can increase productivity, such as the customer portal, the creation of personalized alerts, the creation of workflows.
Traceability and reporting
Odoo allows you to view all inventory operations from reports that allow you to use dashboards or create new ones. We can activate lot and serial number in order to have traceability report. Every inventory movements will require the traceability information.

Custom warehouse routes
This fully integrated ERP allows you to create your own specific routes in order to have specific incoming shipments, internal transfers or delivery orders. It's really easy to use and you can follow in real time your inventory quantity and valuation.
Try Odoo now
Increase your productivity with Odoo