ERP Integration
Open Source ERP Software Integration
What is ERP (Enterprise Resource Planning)?
ERP refers to a business process management software that optimizes the processes of an organization by providing a system of integrated and centralized applications that help manage and automate a wide range of business operations including accounting, human resources, sales and inventory management.
Today, there are several ERP systems available on the market. An ERP system is without a doubt integral to the management of organizations, businesses and companies all over the world, of all sizes and industries. Enterprise Resource Planning softwares today have more features than ever before and are becoming increasingly sophisticated and apt to meet the demands of today's organizations and end-users.
What is ERP Integration
ERP integration can be described as connecting the various business applications or software that a company has into a synchronized whole. This is done with the goal of having the business run more efficiently. With ERP integration all sources of data from different departments and or business platforms are linked together to ensure that critical internal information is seamlessly shared throughout the different parts of a business. In other words each area of operation; accounting, inventory, sales, customer relations, marketing, all work together and interexchange information.
ERP integration may also refer to the process of connecting an ERP system to a business's existing process. In many cases, this involves digitizing and upgrading legacy business systems for more effective data management. Many companies looking to upgrade their systems lean towards ERP systems to do so as it provides more robust technologies and workflows.
Discover ERP applications for your business
Why ERP Integration
ERP integration has various benefits and advantages for an organization's information system. With systems seamlessly integrated organizations experience greater efficiencies, fewer silos and greater collaboration. And because ERP requires less manual data entry companies also enjoy a reduction in human error.
Here are some other benefits of an ERP system
Revamp legacy systems
Extend the functionality of existing company systems
Go paperless
remote access and functionality
Centralized data with a singular hub for all company data.
increases the efficiency of business processes and workflows
increases collaboration between teams
Easier information retrieval for increased productivity
Improved visibility for customer support
increased sales conversions
process automation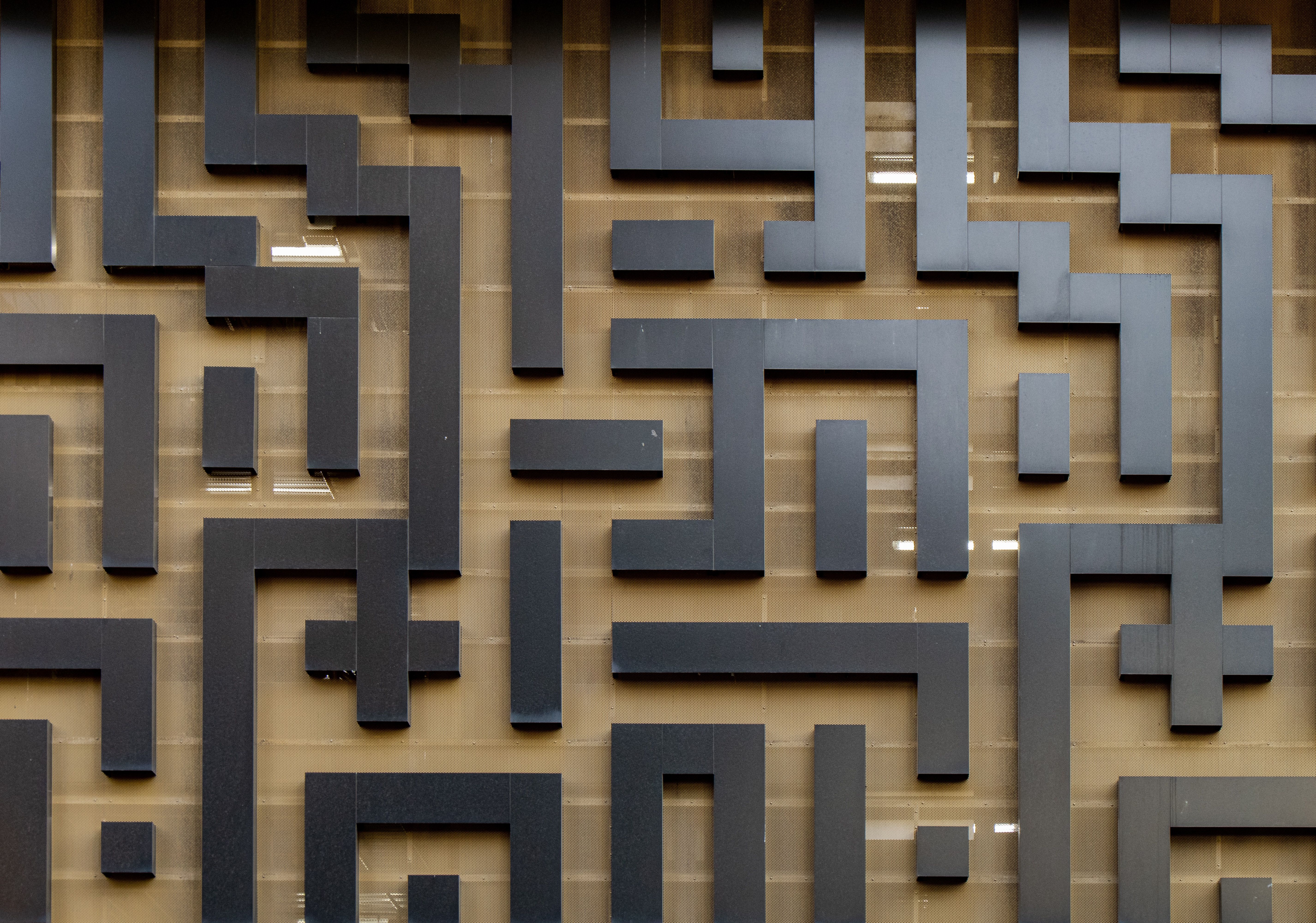 What challenges does ERP integration address?
Challenges companies may face before ERP Integration
Paper and Manual Processes
The world is increasingly becoming increasingly digitized. More and more companies are realizing the benefits of digital transformation. For companies that have yet to make the leap, being a paper-based company is often cited as a sticking point. Paper processes often require manual entry which can slow down your workforce's efficiency. Manual processes, even on a digitized platform, can be inefficient if they are not automated and or connected to other platforms. When platforms are separated, information entered into one platform has to then be exported and imported into another platform. In other cases, data may even have to be manually entered into a different platform.
This can lead to human error, repetitive processes and an overall slowdown in productivity. In some cases data may not even make it into the system at all (imagine customer contact info stored on an employee's notepad or in a separate application)
Data Silos
Data isolated into different platforms and departments can lead to redundancy, duplication, inefficiency, and inaccurate data. Data silos can make data harder to retrieve and can take up unnecessary time. Duplicate data can confuse team members, especially when there are informational discrepancies.
Lack of Tracking, Real-Time and Accurate Data
Disconnected systems can make it difficult to keep track of data. Having to manually enter data takes longer than automated data entries. At times manual entries can cause delays in data transfers. Without connected systems, departments may not always have access to the same information. Imagine this scenario with production and customer service. If a member of the production team is manually working on an order, the customer service rep won't have immediate access the status of the order until it is manually uploaded into the right system.
Distance and Time
Especially considering the current times post-pandemic, physically signing and transferring documents can be problematic for businesses. With digitized ERP software, the document signing process is paperless. A paperless system makes the process of document signing and transferring documents much more efficient and contact-free.
Common Sectors of Business Can be Integrated With ERP
Companies Of All Different Sizes and Industries Can Implement ERP
Sales and CRM
A CRM system is a must-have for any sales team. It provides a secure central location to store contacts, future activities, opportunities and more. A CRM allows sales teams to easily make reports, manage time, effectively target leads, schedule activities, cut down on administrative tasks and save money. Modern ERP systems now come with CRM software integrated, which means that sales teams can have access to CRM functionalities and much more.
Manufacturing and Inventory
ERP can improve your supply chain management. With the enhanced inventory visibility that ERP integration brings operators will worry less about stockouts and excess inventory as ERP software maximizes ware efficiencies and performance
Human Resources
ERP integration means your HR team will have one centralized location to oversee important information for the entire organization. In addition to ERP all important documents such as applications and employee appraisals can be securely stored for future reference.
Marketing Automation
An ERP integrated marketing automation software works hand in hand with sales and CRM to automate the marketing process. Prospects and leads will receive messages based on their position on the sales pipeline
Accounting
The role of the accounting department is one of great importance, but it can also be quite tedious. ERP integration takes some of the more manual processing tasks and automates them to save time and cut down on repetitive tasks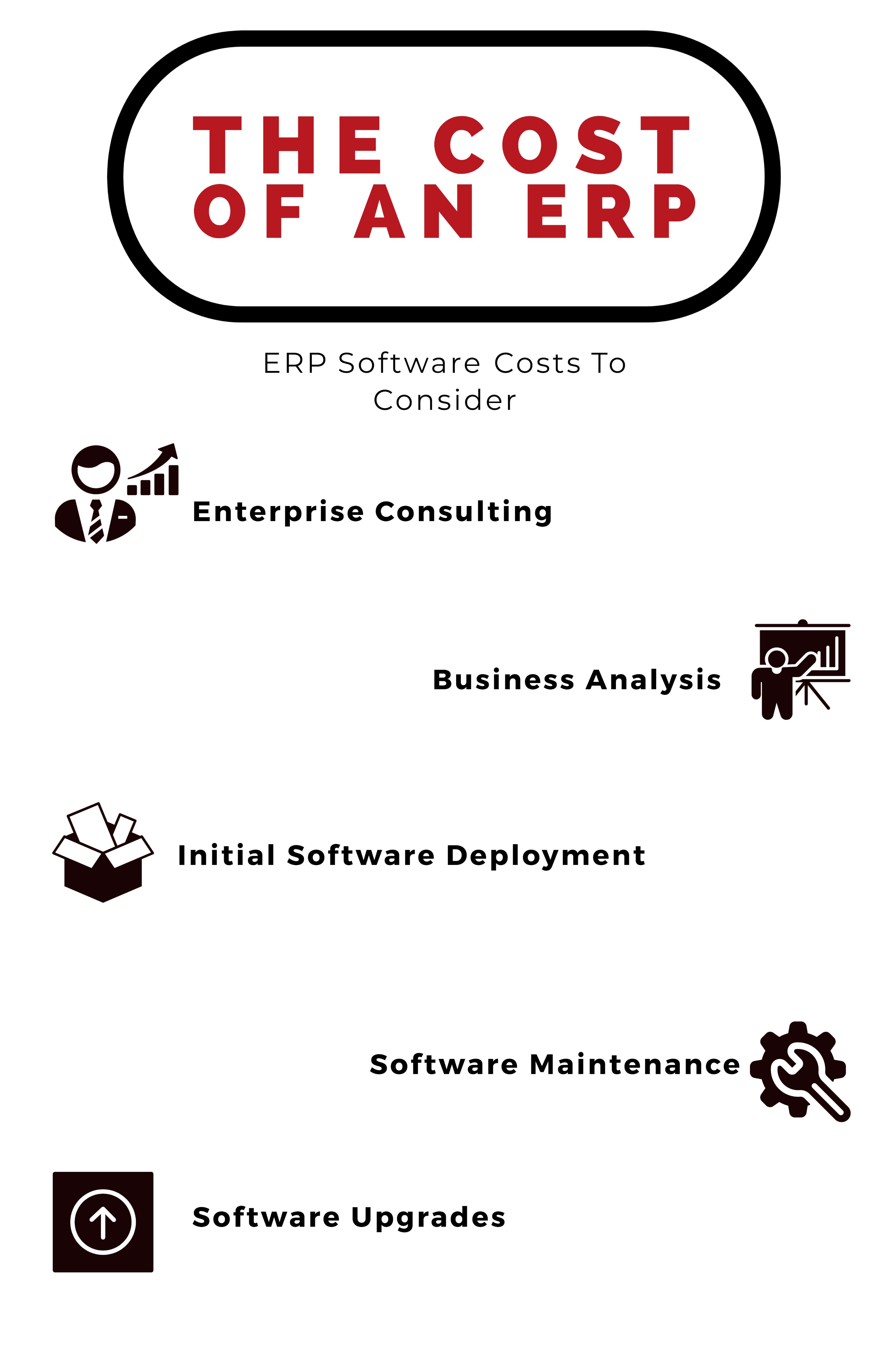 ERP Integration Cost Duration
How Long Does ERP integration Take?
The integration of an ERP solution can take anywhere from 2 to 24 months based on the number of software services and or modules being implemented. The number of users as well as the level of customization needed to be made on a ERP system will also have an impact on the timeline of an implementation.
How to Integrate ERP systems
Most companies will choose an ERP integrator for their ERP project. An integrator, also known as an ERP vendor, is a third party company oftentimes partnered with the software publishing company, that can integrate the ERP solution into your company's existing IS system and business processes. An integrator's project team will usually include a few crucial roles such as a project manager, consultant and developer that work together to carry out the integration process. A proper ERP integration typically starts with a business analysis where the integrator reviews existing business processes to detect business needs, opportunities, potential solutions, and or possible areas of improvement.
The next step in the integration process may include configuring or customizing an ERP or any associated applications to fit the needs of the company. This is the main portion of the integration process and is also where all the necessary software connections will be made. After this part of the integration process companies may offer additional support and maintenance services after the integration has gone live.