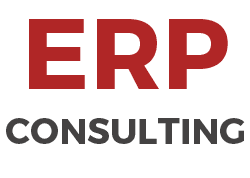 What Does ERP Consulting Entail?
ERP consulting is a combination of all the services and actions needed to support companies in the implementation of enteprise software. ERP consulting includes but is not limited to the definition of organizational needs through business analysis, software configuration, data migration, user training and support. The goal of ERP consulting is ultimately to assist businesses and help them improve their profitability through the use of ERP software.
What is ERP?
Enterprise Resource Planning (ERP) refers to a business process management software that optimizes the processes of an organization by providing a system of integrated and centralized applications that help manage and automate a wide range of business operations including accounting,human resources, sales and inventory management. Based on your ERP selection you may also be able to take advantage of other features as well, such as marketing automation, expenses, events and supply chain management.
Why use Enterprise Resource Planning Software?
There are many benefits to deploying an ERP system in your organization many of these benefits stem from an ERP system's ability to be a single source of all data in your organization. Prior to deploying an ERP system, businesses come in with the same problem. they use several business solutions and applications to manage their processes and synchronizing them all can become very cumbersome. This is where ERP systems come into play. ERP focuses on business process improvement. With an ERP system you will experience reduced costs, improved employee productivity and experience, enhanced organizational visibility, and thanks to pooled business processes, a higher level of efficiency as well.
The Role Of The ERP Consultant
In order to understand ERP consulting, you must understand the individuals in charge of it. ERP consulting is carried by a single or group of ERP consultants. They typically work for an ERP consulting firm or integration partner. Good ERP consultants have great technical skills and are effective communicators when it comes to understanding and relaying customer needs. Their project management experience is very valuable to a successful and on-time ERP implementation. An ERP Consultant can also help guide businesses through an organizational change management plan that will suit them through the deployment of enterprise software.
Do I need ERP Consulting?
If you are not sure what ERP system is right for your organization or whether or not you are using your current system to its full capabilities, then ERP consulting may be for you. The best ERP consultants are typically well versed in a wide range of different software and how they can be used to improve business processes. They help determine the right software selection based on your business needs. ERP consultants, like the ones here at Captivea, generally have a master's in computer science and/or in business management and are up-to-date on the latest business software technology, making them a great option for the management of your ERP deployment and upkeep. Consultants also work with developers and use their project management skills to best assign them to special tasks.
Likewise, if you have already decided to deploy an ERP system in your company, ERP consulting will ensure that the management of your ERP implementation project is optimized for your organization.
How long does ERP Implementation Take?
The implementation of a new ERP solution can take anywhere from 2 to 24 months based on the number of software services and or modules being implemented. The number of users as well as the level of customization needed for an ERP system will also have an impact on the timeline of your ERP implementation project. This is why It is important to go over all the requirements of your ERP at the start of a project so that your consultant can provide you with an accurate estimate of how long your project will take.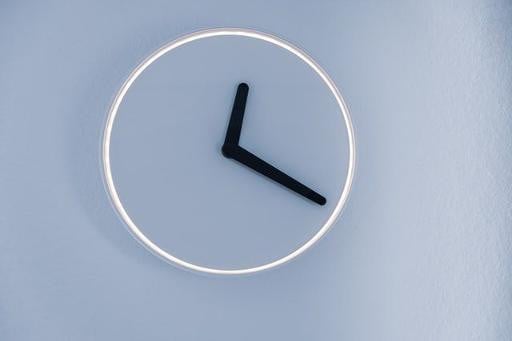 The Cost of ERP Consulting
The cost of ERP consulting is based on multiple factors.This is another question that depends on the size of your business, the complexity of the ERP system being installed and the number of end-users. The number of departments in your organization as well as the amount of support and or training that will be required will also affect your consulting cost. Here at Captivea, our clients prefer to pay for our ERP consulting service in pre-paid blocked hours based on their specific needs. This pay structure helps businesses manage the costs of their ERP software consulting and stay within their budget.
The Benefits of ERP Consulting
Getting consulting means ensuring the success of your ERP implementation project. ERP consulting will help you get the most out of ERP software. Of course, there are some software solutions that can be easily deployed through your organizations internal IT team, but it is integral to have your ERP set up correctly so that it works in accordance with your company's needs and for this, we recommended our business expertise and support services when it comes to ERP. ERP consulting can help businesses avoid common ERP pitfalls that can be costly in the long term.
The role of Odoo consulting services is to support companies in all stages of the implementation of their ERP software. Consultants are here to assist you and improve your profitability.
Need Help?
How To Chose An ERP Consulting Partner?
So who do you go to for your ERP consulting needs? The answer to this question will depend on your answer to the following questions.
What are the requirements of your ERP project?
What software do they specialize in? Does this software have features that fit your business needs?
Are they an official partner of the ERP software you wish to deploy?
Do they have experience in your field or industry?
What references do they have to validate their expertise?
If this does not help you find a service provider for ERP consulting, it will at least help you validate whether or not a particular consulting firm is the right fit for your company. From discovering your business requirements and identifying the appropriate solutions to installing, training, and fine-tuning them to fit your needs. All, or any single part of the ERP implementation process, can be handled by Captivea's expert ERP consulting team.
In Need of ERP Consulting Services?
Contact us by phone or email. Our team is ready to assist!