ERP Software Implementation Consultant
You want to join a growing company?

Captivea is the leader of Odoo integration worldwide. It was founded in 2007 in France and now spans North America, Europe and Asia. Captivea employs 80 peoples worldwide.
Captivea helps organizations succeed in the future world with a unique approach to software. We support our customers in the implementation, integration, development, maintenance, and hosting of Odoo with a proven project method on over 300 projects. 
By integrating our team, you will join a multicultural group and work in a strong collaborative environment.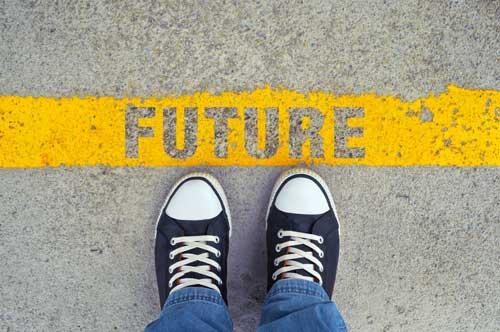 Job description
The ERP Consultant will be primarily responsible for implementing and providing support for Enterprise Resource Planning systems for companies among many varied industries and channels following Captivea's methodology. Captivea ERP Consultants may specialize in either Functional or Technical roles, and use their intuitive nature and relationship-building skills to help translate customer needs into solutions.

You will work on high added-value projects in different industries (aerospace, nuclear fusion, distribution, field service, ...).
On-site presence required at our office in Orlando.
Responsibilities
Understand the scope of the projet and analyse the needs of the customer
    - Lead Analysis workshop with a customer
    - Demonstrate the software to a customer
Implement ERP software to meet customer's requirements
    - Define and estimate tasks
    - Install and configure modules
    - Customize modules with implementation tools (Studio, Automated actions, Scheduled actions)
    - Import data
    - Create specification and work with developers
Ensure customer satisfaction at each step of the project
    - Train and provide support to the final user
Ensure the respect of Captivea methodology
Skills and qualities
Ideally, experience with software implementation and technical skills like html, xml and basic programming.
Excellent client-facing and internal communication skills
Verbal and written communication skills
Excellent organizational and time management skills
Ability to work independently and integrate with other team members
Problem-solving and analytical skills
Adaptability
Ability to work on ITAR project
It means that you must be a U.S. citizen or national, U.S. permanent resident (i.e. current Green Card holder), or lawfully admitted into the U.S. as a refugee or granted asylum 
A continuous training program
Captivea has a very 
merit-based promotion system
 and incredibly competitive pay package that rewards Project Managers as they continue to specialize and learn more about functional skill sets whether it's Business Management, Project Management, Marketing, Logistics, Accounting, or Web Design.
The people that typically do the best in this position and rise the fastest are those who enjoy learning and are passionate about technology or how things work!
What We Offer
Each employee has a chance to see the impact of his work. You can make a real contribution to the success of the company.
Several activities are often organized all over the year, such as weekly sports sessions, team building events, monthly drink, and much more
Perks
Competitive Base Salary + Bonus
Transparent opportunities for merit-based advancement
Health insurance
Health, Dental, Vision, FSA, Short and long term disability, 401K

Working time
Flexible hours
Paid Time Off: 12-24 days per year