You want to join a growing company?

Captivea is the leader of Odoo integration worldwide. It was founded in 2007 in France and now spans North America, Europe and Asia. Captivea employs 80 peoples worldwide.
Captivea helps organizations succeed in the future world with a unique approach to software. We support our customers in the implementation, integration, development, maintenance, and hosting of Odoo with a proven project method on over 300 projects. 
By integrating our team, you will join a multicultural group and work in a strong collaborative environment.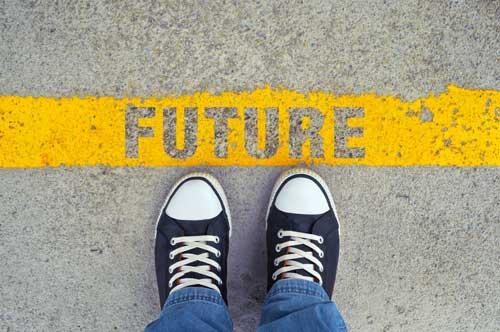 Job description
The CEO will be in charge of opening our new subsidiary in Canada, making it grow and ensuring its profitability.
First you will assume the role of business developer and ERP consultant working on the projects you sold. Then, when the company is big enough, you will have the full responsibility of CEO.
Responsibilities
Develop the business
  - Identify and research potential clients: identify qualified prospects, give presentations, develop strategic partnerships to grow business, negociate contract terms
  - Develop and maintain client relationships
Manage projects
  - Understand the scope of the project and analyze the needs of the customer
  - Implement Odoo software to meet customer's requirements: Define and estimate tasks, install and configure modules, customize modules with implementation tools (studio, automated actions, scheduled actions), create specification and work with developers
  - Ensure customer satisfaction at each step of the project: train and provide support to the final user.
Manage the relationship with partners (bank, Odoo, insurance…) and represent the company in events and professional organizations.
Manage the administration of the subsidiary: accounting, suppliers, daily administration.
When the company is big enough and you have enough projects, you will be responsible of managing employees:
  - Recruiting ERP software implementation consultants, projects mangers, developers and salespersons
  - Supervise, train and guide employees
  - Manage payroll, human resources process…
Captivea's support : you will be helped by the Group company management team in the different areas of actions
  - Strategy: Direct relationship with the President of the company to take strategic decisions and fix objectives
  - Marketing: All the marketing will be managed by the group as website, SEO and ads.. It's generating leads for you to manage.
  - Sales: You will have access to our sales resources with sales methodology, sales templates etc
  - Project: The Group will give you a clear methodology to follow to succeed on Odoo implementation.
  - Quality: The group will give you access to our e-learning platform to learn and teach Odoo and our methodology. You will be integrated in our own Odoo instance which is adapted and optimized to drive quality of projects.
  - Administration and Finance: The group have resources to help you on administrative, accounting and financial side.
  - HR: The group will give you our HR vision and policy to help you to build the team
Skills and qualities
3-year Odoo experience
Desire to conquer new markets, sales and negotiating skills
Excellent client-facing and internal communication skills
Excellent organizational and time management skills
Ability to work independently
Decision-making skills
Desire to manage people and management skills
Problem-solving and analytical skills
Adaptability
Be motivated and determined
What We Offer
Each employee has a chance to see the impact of his work. You can make a real contribution to the success of the company.
Several activities are often organized all over the year, such as weekly sports sessions, team building events, monthly drink, and much more
Perks
Competitive Base Salary + Bonus
Transparent opportunities for merit-based advancement
Health insurance
Health, Dental, Vision, FSA, Short and long term disability, 401K

Working time
Flexible hours
Paid Time Off: 12-24 days per year